AS A MODEL, I GO FOR RESPONSIBLE ROLES -EDEH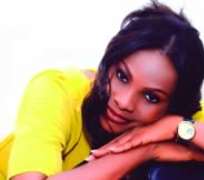 Chinyere Edeh studied Public Administrator at Lagos State University (LASU). The Enugu State-born mother of three children - a boy and two girls - is making a tremendous impact in the modelling industry. One who believes that determination and focus are the key to success in life, she has withstood the odds to get to where she is today. With her active life in her career, she has combined that effectively with being a mother and wife.
In this interview with Saturday Sun, Edeh spoke extensively about her career and the modelling industry in Nigeria. Excerpts:
How did you find yourself into modelling?
Modelling is a passion I have had since my childhood. It was borne out of my flair for fashion and acting. I started as a kid from secondary school, if not primary school, because that was the first time I acted and as a child. I enjoy people watching me; it makes me happy. So, captivating people's attention is my hobby.
What are the early challenges you faced?
The first challenge is that modelling is capital intensive. You have to buy your costumes and your facial treatment and other things like wigs. They should be intact because you might be called upon at any time for a job. Modelling is quite expensive and that is quite challenging.
Another challenge is combining my job with my marriage; it is not easy at all. You have to go out early sometimes and then come back late and being a mother, a wife and a career woman is not easy at all. It is very, very demanding and if you want to keep all, you have to be up and doing and determined.
How were you able to surmount these odds?
I was able to surmount them because I have an understanding husband who gives me all his support. He wants me to be happy. He normally says, 'well Chi, if this makes you happy, then, I am happy for you.' So, with his help, I am able to surmount any challenge in my job.
What were your parents' reactions when you started modelling?
Initially, it wasn't that easy. When you talk of modelling in Nigeria at the time, people will tell you to go and read your books. They would say: 'What are you doing with this?' You know, they believe that it is people who have no focus that go into modelling. But the era of Agbani Darigo came to Nigeria and changed the whole thing, and now, many parents encourage their children when they pick interest in modelling. In my own case then, when my parents saw me coming up and all the things I achieved in the cause of it, they gave me all their support.
How lucrative is modelling in Nigeria?
It is very, very lucrative. I will tell you, you can't compare it with someone sitting in the office to earn a salary after a month. In modelling, you can do a job under three days or one week and you earn more than someone who has been sitting in the office the whole month. It is a good job, very lucrative, especially if you know what you are doing.
Have you experienced any form of sexual harassment?
Not really. Although I use to hear the stories, personally, I have not experienced it because I define my roles. I am married and so, I go for responsible roles. Moreover, I am not desperate, as I said, I love what I am doing and I know the way I portray and present myself to avoid such incident.
You said you are not desperate, does that mean that it is only desperate people that are sexual harassed?
Sometimes if you look at it critically, if you are desperate for something, you find out that, you can take any alternative. That doesn't work for me because I believe that if I do my job very well, I will get the reward for it. But when you are desperate, you want it at all cost then, anything goes for you.
How can you describe the industry?
We are trying; the industry is doing well but we still need to work on it. Thank God for era of Agbani Darigo who created the awareness for people to accept the profession. Today, one can boldly say that you are a model. But, we still have a long way to go in Nigeria. We need more finance to come into it.
Can you compare the modelling industry in Nigeria with that of the outside world?
No, you can't compare them but at the same time I congratulate Nigeria because she is just 51 years old. Looking at the world, we are talking about countries that have been over 100 years, which have gone through what we are going through now; they have been through all these over years back. So, I can't compare it at all. But I tell you, Nigeria is doing well and we are going somewhere.
Any regrets in life so far?
Not really, I don't think there is one. I didn't start early though because when I started as a kid, it was just like a passion for me. At the same time, I didn't just go into it. I waited until I got married and my husband gives me all his support. When you have a dream, you go for it. Most times, we have a dream and we wait for people to live it for us. No, if you have a dream, you go for it; if you have a passion, go for it. Don't wait for anybody to dictate to you as long as you know that what you are doing is good and you are focused on it. So, I didn't go in time to start my own dream, even though I started early but then, my focus wasn't really exactly on it as a result of the Nigerian view of it at the time.
What was your growing up like?
Being the first daughter and child in my family, my growing up wasn't all that difficult. My parents were above average, financially, though my mother died earlier which, I would say, was the only challenge I had growing up. Having to take care of my little ones and at the same time being a mother to them was challenging. But it was also fun because we are many in the house and my dad was supportive, especially when it came to finance.
My growing up was okay. I had all that my mates had that time. I was well brought up. I went to one of the best nursery and primary schools. In my secondary school days, I was in boarding house throughout and then came out and enroll in the university. Although, I slipped out of the university when I got married, however, I later went back after having my children and finished up. So, my growing up was an interesting one and I would want to play it back.
Does it have any effect on your life today?
Yes, as I said, I thank my father, who inculcated the discipline of determination of doing what you want in me. When I was growing up, my daddy was the type of person that would always want you to do whatever you want by yourself and that attitude saw me through and in spite of all that I have been through, I have been able to stand and I have not given up or looked back. There is no regret and I am moving forward.
How do you handle male admirers as a married woman?
I handle them well. When you see a good thing, you admire it. Well, I thank God for the way He made me and when I come across my admirers, I admire back and thank them for admiring me. But when it starts getting closer, I draw the line; I make them understand that I am married. So, when I meet them, I thank them very much because without them, I will not be where I am today.
How did you meet your husband?
We were neighbours. His house was about two poles away from my house and I happened to be passing there every now and then. Each time I passed to go to school, I guessed he noticed me from there. He later travelled abroad and when he returned and saw me, he was surprised to see that I had become a big girl. The next thing he told me was that he loved me and that he would want to spend the rest of his life with me. I accepted the proposal. That was it.
What has life taught you?
Life has taught me not to look down on people or undermine anybody. Life has also taught me that I have to be patient. In fact, I think that is one aspect of life where I have experienced a lot of things. You don't have to be in a haste, because life doesn't work that way. You have to be patient, humble and above all, you have to rely on your creator because, without Him, you cannot do anything.