CONTAFRIKALAND IS THE MOTHER OF ALL WORLD'S CONTINENTS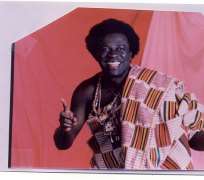 CONTINENTAL AFRIKALAND IS THE MOTHER OF ALL CONTINENTS OR HOW MOTHER CONTINENTAL AFRIKALAND GAVE BIRTH TO ALL THE WORLD CONTINENTS , c) 2011 by Prof. Afrikadzata Deku, Docteur d'Etat; Doctorat d'Etat (PhD); DESS (M.Phil); M.Sc.; DIPLOME de l'IIAP, (Post-Grad.Dipl );
BA Double HONS etc, Founder, AFRIKAMAWU MIRACLE MISSION, AMI INC; [email protected],
1. After two hundred million seasons of Total and Perfect Harmony in living the balanced Continental Afrikan Life in the world's first holy and sacred Land of Continental AFRIKA, SACRED MOTHER AFRIKANYI decides to give birth to what is known today as North and South Americas, Asia, Europe and all their islands as a divine and spiritual projection and manifestation of Continental Afrikan Land Mass.
2. So, for fifty million seasons, Mother AFRIKANYI nourishes, protects and sustains the Spirits of her Continental Afrikan children in Love and Justice. And as long as they stay in tune to their Divine Source of Continental AFRIKA LAND MASS as their Universal Mother of all Mothers, all the world's Continents live in total Peace, Perfection and Holiness.
3. But twenty million seasons ago, tired of living in tune to their Divine Continental AFRIKAN LAND Source, the Spirits of what are called today Europe, Americas, Asia and all their islands decide to break away from their Mother Continent of AFRIKA and live as separate entities like a Tree without his Root.
4. But, the more they live out of tune to the Heaven of their Continental Afrikan LAND ROOT, the more they realize the absurdity or folly on the part of a bird trying to fly without her wings.
5. And hence out of tune means total barrenness, infertility, total darkness, suffering and death, GLACIAL AGE and TIME for all the separated continents on Earth in exception of their Mother Continent of AFRIKA who always stays in tune to her Spirity and Divinity in Heaven in Continental AFRIKA.
6. That is why, for another thirty million seasons, the continents of North and South Americas, Europe, Asia and all their islands become drowned by the coldest Glacial Age ever known to Humanity.
7. For thirty million seasons, the entire continents of Americas, Europe and Asia with their islands become so cold that no life is possible to exist let alone survive or flourish on them.
8. Everywhere, the surface of these continents is covered with thick walls and mountains of ice of more than one hundred feet tall.
9. For thirty million seasons, therefore, only Holy and Sacred Continental Afrikan Land-Mass is warm enough to harbor the world's first Human and Non human lives that makes Continental AFRIKA the Cradle of Humanity.
10. This means, without the Mother Continent of AFRIKA, there will be no Land, no Universe, no Life, no Beings and no Civilizations as we know them today.
11. And this Divine Continental AFRIKAN MIRACLE and GIFT of the Creator AFRIKAMAWU to Humanity cannot be possible without the Sacredness, the Spirity, Divinity and Perfection of Mother AFRIKANYI living perpetually in tune to herself and others.
12. So, for 30 million seasons while the coldest of the cold ever known to Mankind robs other continents of all the Wealth, Prosperity, Abundance, Bliss and Eternal Joy which children of MAMAAFRIKA possess in the limitless abundance, they are also blessed with the Joy, Beauty and Wealth of the world's first longest River they proudly call AFRIKANALA.
13. With the elegance of the divine and spiritual Water Being that she is destined to be for Continental Afrika and the entire Universe, Mother AFRIKANALA is brought into being by AFRIKAMAWU at the Southern part of Continental AFRIKA that is rightly called the Holy GATE to the Kingdom of Heaven on Earth in Continental AFRIKA.
14. From this sacred Source of the world's first Holy Virgin River and Water of life, MAMAAFRIKA is brought into being by AFRIKAMAWU with all her millions of sacred and virgin spiritual children alongside all the bounties and blessings of the world's first holy Garden on earth in Continental AFRIKA.
15. From one holy Spot to another, Mother AFRIKANALA gives birth to other sacred and holy parts that make up the entire holy Body of Mother Continental AFRIKA.
16. Without the ever faithful presence of this Continental Afrika's biggest, largest, longest and the most powerful River of all rivers and all her wonderful Lakes, Continental AFRIKA will not be Continental AFRIKA.
17. Continental AFRIKA lives because her holy River Being AFRIKANALA and her Lakes live in tune to their Creator AFRIKAMAWU and as long as each part lives in tune to others, AFRIKANYI retains her World's Title as the world's first Heaven on Earth or the Sacred and Holy Land of "KA" which means the Home of the Spirit, the Sacred, the Divine, the Holy.
18. So, along the Divine Banks of AFRIKANALA spring forth one HOLY CONTINENTAL AFRIKAN City after another ruled by the most perfect, the most just, the most spiritual and the most religious Beings of all beings called AFADEWO corrupted as PHARAOHS, whose perpetual attunement to their Divinity confers on them, ageless Immortality that they deserve and enjoy for life with their Divine Creator AFRIKAMAWU in the Holy Garden of Continental Afrika for more than two hundred million seasons.
Source : Extract from the world's First AFRIKAHOLYBIBLE, Chapter 7, 1-18 which you can purchase online for the Whole AfrikaMiracle Story of How Ancient/Traditional Continental Afrikans Performed the World's First Unthinkable and Unheard of MIRACLES upon Miracles when they lived in Tune to the Limitless Power of their Mind, Spirit, Ancestral and Divine Power of AFRIKAMAWU within them . Email us for more details :
By COPYRIGHT (2011) Prof Afrikadzata Deku, Docteur d'Etat, PhD; *Doctorat d'Etat (Ph.D.) * D.E.S.S. (M. Phil) * Diplome De L' I.I.A.P.(Post-Grad. Dipl.) * M.Sc. * BA. Double Majors *
Emails: [email protected] ; [email protected]; [email protected]; [email protected]; ; [email protected], [email protected]
*SKYPE : AFRIKAPHARAOH or AFRIKAFIAGA or WindowsLiveID: AFRIKAPHARAOH* ;
*URLS: http://www.youtube.com/profafrikadzatadeku ; https://skydrive.live.com/redir.aspx?cid=4d3310fc746b4eaf&page=play&resid=4D3310FC746B4EAF%21107, http://www.myspace.com/profafrikadzatadeku; http://afrikacentricitybooks.blogspot.com/
Disclaimer:

"The views/contents expressed in this article are the sole responsibility of

Prof Afrikadzata Deku

and do not necessarily reflect those of The Nigerian Voice. The Nigerian Voice will not be responsible or liable for any inaccurate or incorrect statements contained in this article."
Articles by Prof Afrikadzata Deku