CHAMPAGNE & DIVAS HOLDS WITH GLITZ @ SIX DEGRESS NORTH, IKOYI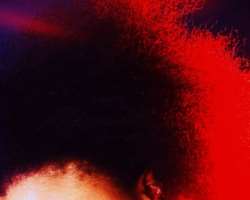 Guess where a whole lot of Naija notable personalities would be having fun this Thursday, nowhere else but the exotic wine/dance Lounge tucked inside the popular Bacchus nightclub, Ikoyi area of Lagos, Six Degrees North owned by the woman of essence Louise Priddy.
The event tagged Champagne and Divas is a project of Ify Ochonogor, the leggy of beauty whose versatility in the fashion and beauty industry has earned her a lot of respect home and abroad. Aside the Naija artistes and models who are billed to make the event memorable some international models sourced from South Africa are also said to have identified with the epoch-making event which starts from 9pm till dawn.
According to the beautiful lady "I've organized a couple of shows like Models' Dance and others but nothing interests me like Champagne and Divas. Basically it's a party organized for the bigger boys and gals, Champagne represents the guys and Divas represent the hottest and sexiest models/girls Lagos has ever had.
Models from both Nigeria and SA are going to be present not excluding celebrities in the entertainment industry like P Square, Eric Arubayi, Omawunmi, Tee A, Seyi law, Isio, D-Jay Neptune to mention but just a few." Ify said
Ladies and gentlemen, now you know where the fun is this Thursday. Are you already preparing your dancing shoes? Miss it, miss out! It's going to be super classy.
Story by Alonge Michael