AFRIFF VOTES SCANDAL: ACTRESS INI EDO DENIES RIGGING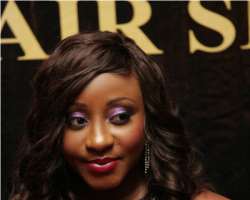 Contrary to report making the round that star actress,Ini edo rigged votes on African International Film Festival's(AFRIFF) website to emerge as front runner for the Best Female Actress Award, Ini who had been silent at first, finally decided to break her silence and respond to the public through Twitter.
She tweeted, ' I did not rig de votes or use any software to raise my votes,I came on tweeter and my fb page and asked my fans to vote 4 me.I heard some even went on air and announced.this allegation is a calculated attempt to smear my name for whtever reasons.to all my fans who voted,thank you.I appreciate all ur support and love,Godbless.happy thanksgiving Day'.
Meanwhile the organizers of the contest have determined beyond reasonable doubt that the contest has been compromised thereby ending the poll pending the time they will release an official statement.
click the link below to go to...
ANOTHER WAR BREWING BETWEEN INI EDO AND RITA DOMINIC.