ICPC Urged To Probe Alleged Disappearance Of $35b Foreign Reserve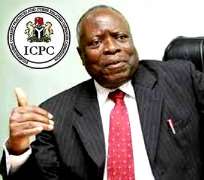 ABUJA, November 23, (THEWILL) - A civil society group, Socio-Economic Rights and Accountability Project (SERAP) has asked the Chairman of the Independent Corrupt Practices and Other Related Offences Commission (ICPC), Alhaji Bako Abdullahi to "urgently and transparently investigate allegations that $35b of Nigeria's foreign reserve has disappeared, mismanaged or been stolen."
The organization urged the ICPC to "bring to justice suspected perpetrators."
In a petition dated 23 November 2011, and signed by SERAP Executive Director Adetokunbo Mumuni, the group expressed "serious concern that if proven, these allegations of corruption of the nation's foreign reserve will be hugely detrimental to national growth and prosperity, thereby exposing millions of Nigerians to worsening level of poverty, deprivation and under-development."
"This situation can only continue to exacerbate the increasing level of violation of the citizens' internationally recognized economic and social rights including the right to adequate food, to quality education, to water, and to accessible and adequate health services," the group also stated.
"Large-scale corruption such as the one mentioned above exposes majority of the citizens to a "double jeopardy"- on the one hand these people are subjected to hardship of immense proportion; while they are also denied the freedom to explore, on the basis of free enterprise, novel and legitimate ways towards individual development and prosperity, the most convenient path out of absolute poverty," the group further stated.
"SERAP is seriously concerned that the above allegations, made by a former president who is in a privileged position to know the state of our foreign reserve, should be taken very seriously, and thoroughly investigated," the organization also argued.
According to the group, "The alleged disappearance of Nigeria's foreign reserve may also be responsible for the failure of the government to implement and meet its commitment to achieve the UN Millennium Development Goals (MDGs) including alleviating poverty and contributing to the fulfilment of basic human needs for nutrition, safe drinking water, education, health and housing."
The group also said that, "For the Commission to effectively investigate the allegations, the Chairman may wish to invite Chief Obasanjo for questioning to throw more light on his allegations and to provide important information and documentation. We believe that it is the failure to implement national and international anticorruption obligations that is responsible for the growing climate of impunity, which is contributing to further corruption."
According to reports, former President Olusegun Obasanjo, recently criticised the government of President Goodluck Jonathan for alleged corruption and mismanagement of $35 billion he left in Nigeria's foreign reserve in 2007 when he left office. According to Obasanjo, "whether the money disappeared, or it was shared, the fact remains that $35 billion disappeared from the foreign reserve I left in office."