I had to overcome complex to succeed – Dokta Frabz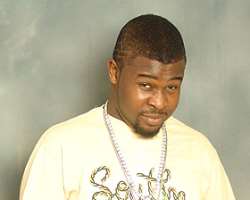 Ayorinde Faboro, popularly known as Dokta Frabz is in a celebration. His childhood love for music, coupled with software experiments led him on a path he today celebrates.
An International Relations graduate from the Covenant University, Ota, Ogun state, Ayo's resume includes production credits for songs like 'Enu O Se'; Durella,'Ja si'; D'banj, 'E fi mi le'; YQ, 'Riranwo'; Weird MC, 'Slow Slow'; Chuddy K ,'Jebele'; Kween and very recently Ako mi ti po ju' by Naeto C. In this chat, the wave-making producer explains how he had to overcome inferiority complex to come this far.
I'm called Dokta Frabz . Frabz means Flavour, Rhythm and Blues. My real name is Ayorinde Ilori Faboro. I'm from Ekiti State. I attended Doregos Private Academy and I studied International Relations at the Covenant University. I have three sisters from my mum. I grew up in Surulere and Ipaja, both in Lagos State.
Is music production all you do?
No, I'm into events and entertainment as a whole. Eventually, I'll include a proper record label, music factory and CD making. I have a lot of stuffs in view.
How long have you been into professional music production?
This is my fifth year.
How did you get into it?
I've always been musically inclined. I played the keyboard in Sunday school as a kid. I played the drums. I messed around with a lot of instruments while growing up. I also took classical lessons. My dad had the intention for me to play the church organ in the adult church.
Which church was that?
Arch Bishop Vining Memorial church. I won a lot of awards in secondary school as the school pianist and choir leader. Music has just always been my thing.
So why International Relations?
I wanted a career that would take me around the world as an ambassador or lawyer but we were the first set to be admitted into Covenant University and the school didn't offer law. So, I opted for International Relations.
All the while you were fiddling with instruments, did it ever cross your mind that you could do something serious with music?
Yeah, I had dreams. I wouldn't lie to you. I thought I could become Timberland someday because even before I started learning production, I'm sure I'd already been producing stuffs in my head, hoping to put them out someday. And I kept battling with it until one day I stumbled on a software called Fruityloops in the university.
Then I started learning and soon I was getting addicted. From there, I moved to other softwares and just kept mastering them. I started with song writing in primary school. I came up with a lot of clumsy songs. I thought that someday, I'd get to record them myself.
Are you saying you were never anybody's tutelage for song production?
No, I learnt everything by myself. I tried learning from some people but nobody really had time to show me anything. I still have plans to go to a professional music school in the US, maybe in January, to get a diploma in Audio Engineering. But basically, everything I know today that has to so with production, I taught myself.
What songs did you grow on?
At some point, R & B, then Rock, Lagbaja, Hip Hop with Biggy and Tupac…I grew up listening to all kinds of music that was ever in vogue, classical music included.
From the onset, did you know what potentials in playing music for a career?
Yes, but I didn't see it as being this vibrant. I didn't think it would favour me as such. I thought I'd still end up being a career person. I felt it was access to the softwares by foreign producers that made them better than us.
So, I picked up the interest from there. I felt if one could develop the skill here in Nigeria with the softwares, eventually I might be better than these people.
Which was your first produced song , and what song brought you into limelight?
The first song I ever recorded in the studio was in 2003/2004. It's titled 'Bo si bi'. It was me, K-Switch and Large who recorded it and it was a good song. I think everybody who's listened to me from scratch had always said 'this guy you're hot'. I used to work with Mo Hits.
So, I had the chance to meet a lot of artistes, producers and industry people in general. So, I can't pin point which song particularly brought me out. I've worked with D'banj, Duralla, Weird MC, Kween….
How would you describe your experience so far?
It's been hard and good. It's been slow but so far so good. I've been able to learn and understand a lot involved with recording, song writing, lyrics making and song production itself.
Like they say, 'experience adds a lot of colours to the rainbow'. There have been trials and errors.
What challenges did you overcome to become a highly rated song producer today?
Complex. There are times when people come to you and talk to you like you don't know what you're doing. Especially, people who believe you should have a white collar career.
Everytime, I just had to tell myself that I will succeed. I know a lot of people whom music has helped to affluence and I believe I can achieve same. There' are the electricty challenge (NEPA), cash, equipment, knowledge and a lot of other things in the way.
What kept you going in the face of all these?
God, number one. Then, I just had hope that things would work out and its been working out well I won't lie to you. I've had to upgrade my clientele, my sound and softwares. I try to stay on point.
What does it take to produce good music?
The mind. A good and talented mind. Some people spend hard time trying to come up with a song and it doesn't get anywhere while others don't stress themselves and they produce hits. So I think its God, basically.
What's your relationship with Storm Records?
We're family. I work for them on contractual lens.