YOU ARE MY AFRIKAPARADISE OF LOVE, AFRIKAMAWUVI,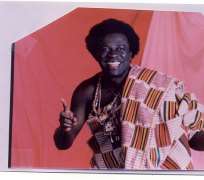 YOU ARE MY AFRIKAPARADISE OF LOVE, AFRIKAMAWUVI,
© 2011 Prof. Afrikadzata Deku, [email protected]
You
Are
My
AFRIKAPARADISE
of
Love of all Love
In
The
golden Street of
your Scar-less AfrikaAffection
I fly like a liberated Bird
On
The
Diamond Boulevard of
your Spotless AfrikaCare
I
Swim
For
the
Smiling
Fruit
of
your Sacred AfrikaHeavenly Bosom of
all Bosom
On the warm Breast of
your
Generous
AfrikaKisses
I
drink your eternal Water of
Eternal AfrikaLiberation
Your
Abundant
Divine
AfrikaJuice
of
Love
Your Never-die
Energy of
your Golden AfrikaTongues of
Bliss
Your ever-smiling Leaves of
tender AfrikaCaress are
the
Foundation
of
my
Triumphant
Conquest of
our Universe for us
Your Smooth and Spotless AfrikaBark of life is
the Pure Air of Hope that
welcomes us on
the Altar of
Divine AfrikaLove in Manifestation
On the comfortable Ashes of
your Sweat of perseverance
I grow our
Fountain of Infinite AfrikaAbundance at the Shore of which
your Restless Thirst finds its AfrikaWings of
Total Security in Justice for All
In your Selfless AfrikaParadise Womb of Joy
My Nakedness finds Security and Peace
Through your Golden Hairy Gate of Humanity
My Royal AfrikaHead unlocks for our jubilating Fingers the
Key to
our lost but found Continental AfrikaParadise within us .
My Wings are
your Wings to overcome
the Tears of
your life
My Laughter is the Death of
your Sighs
My Joy is the Evaporation of your Loneliness
My Dignity is
The
Burial of
of
your
World of want without
which
Life
is
but
a Sugarless Tea
By COPYRIGHT (2011) Prof Afrikadzata Deku, Docteur d'Etat, PhD; *Doctorat d'Etat (Ph.D.) * D.E.S.S. (M. Phil) * Diplome De L' I.I.A.P.(Post-Grad. Dipl.) * M.Sc. * BA. Double Majors *
Emails: [email protected] ; [email protected]; [email protected]; [email protected]; ; [email protected], [email protected]
*SKYPE : AFRIKAPHARAOH or AFRIKAFIAGA or WindowsLiveID: AFRIKAPHARAOH* ;
*URLS: http://www.youtube.com/profafrikadzatadeku & http://cid-4d3310fc746b4eaf.photos.live.com/albums.aspx ; http://www.myspace.com/profafrikadzatadeku; http://afrikacentricitybooks.blogspot.com/
Disclaimer:

"The views/contents expressed in this article are the sole responsibility of

Prof Afrikadzata Deku

and do not necessarily reflect those of The Nigerian Voice. The Nigerian Voice will not be responsible or liable for any inaccurate or incorrect statements contained in this article."
Articles by Prof Afrikadzata Deku