Fashola Presents N485. 292bn Budget To State Assembly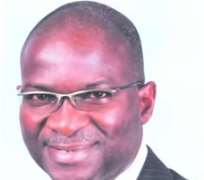 The Lagos State Governor, Babatunde Fashola, on Monday presented a total of N485. 292 billion as the budget estimate for 2012. This is about 7.60 per cent above the 2011 which was put at N429 billion.
Presenting the budget to the State House of Assembly, the Governor summarised the total revenue as N399.834billion with ordinary revenue taking N289.676billion and federal transfers taking N110.158billion. He also put recurrent expenditure at N227.47billion with total personnel cost taking N81.511billion of the budget estimate while total overhead cost took N145.960billion. The capital receipt of N25.677billion has N257.821billion as capital expenditure while financial expenditure is N59.781billion. He stressed that the capital to recurrent ratio is 53:47 for 2012 as against 56:44 in 2011.
"These ratios are dictated by recent wage increases and also partly informed by the emerging recurrent costs of maintaining and staffing the various infrastructure projects we have embarked upon over the years that are now being put to use, such as new schools, new hospitals, new water works, skill centres, and so on.
"The deficit financing requirement proposed is N59.781bn which is 1.19% of the State's GDP," he said while putting the components of the total overhead costs of N145.960billion as follows:
 
    Overhead cost-N79.797billion
    Dedication Expenditure-N25.595billion
    Subvention-N28.668billion
    Staff Housing Fund-N0.050 billion
    Debt Charge (External)-N1.050 billion
    Debt Charges (Internal)-N6.958 billion
    Debt Charge (Bond)-N3.842billionn.
 
Analysing further, he said the capital receipts for the Year 2012 Budget which is put at N25.677billion is made up of:
 
    Grants-N3.468billion
    Investment Income-N0.289billion
    and Other Capital Receipts-N21.920billion
 
Capital expenditure of N257.821billion, on the other hand, consists of:
 
    Core Capital-N222.868billion
    Capital Development (Dedicated)-N21.920billion
    Grants -N3.468billion
    Counterpart Funding -N3.465billion
    Special Expenditure -N6.000 billion
    Risk Retention Fund-N0.100 billion
 
The sectoral allocation of the Budget in size and percentage are as follows:
 
    General Public Service-N108.526bn (22.4%)
    Public Order and Safety-N13.849bn (2.9%)
    Economic Affairs-N154.419bn (31.8%)
    Environmental Protection-N44.227 (9.1%)
    Housing and Community Amenities-N42.812bn (8.8%)
    Health-N39.754bn (8.2%)
    Recreation, Culture and Religion-N5.989bn (1.2%)
    Education-N72.346bn (14.9%)
    Social Protection-N3.370bn (0.7%).
 
The budget which is meant to consolidate on the past performances of previous budgets has been described by the Governor as the most challenging budget to implement. He described it as the first full budget in this term of great expectation, "When we must again begin to fulfil new electoral promises and meet citizens' expectations at a time of enormous economic and security challenges.
 
"For a start, let me assert very clearly that our purpose and commitment towards delivering the greatest good for the greatest number is not in doubt. We have a clear plan, informed by a progressive manifesto of the fastest growing political party, the Action Congress of Nigeria.
 
"We are concerned about the quality of life of working and middle class people and those who are vulnerable in our State. This has led to many strategic policies aimed at making life better and less challenging."
 
Governor Fashola, however noted that the recently passed minimum wage ate deep into the purse of the government with N2 billion above the normal amount every month. He explained that when summed up, it means the government would have spent 24 billion by the end of this year; an amount he said would have been used to build more infrastructures like schools and hospitals. As a result, he said, the government has placed an embargo on employment since it does not intend to lay-off any staff.
 
Receiving the budget on behalf of his colleagues, the Speaker of the Lagos State House of Assembly, Rt. Hon. Adeyemi Ikuforiji, said that the 2011 budget was systematically deployed to ensure the greatest execution of different projects. Ikuforiji stated that the State budgets has been judiciously used in , traffic management, waste management, flood control, greening and beautification programme, cleaning of drainages, clearing and expanding the canals, provision of street-lights, systematic physical planning for sustainable development and slum upgrading.
 
He also listed other laudable projects implemented to include Job creation, building of new schools, upgrading and rehabilitation of existing schools, provision of new health care facilities and improving the existing health centres, ultra-modern court rooms, pension and gratuities, provision of houses across the state.
 
He further called on the Governor not to rest on his oars and urged him to continue to work assiduously, conscientiously and relentlessly to take Lagos State to greater and enviable heights, adding that members of the Lagos State House of Assembly will continue to give him support and encouragement.
 
He noted that Lagos State which is the financial and commercial nerve-centre of Nigeria and West Africa is not left out with grinding poverty, ubiquitous unemployment and infrastructural challenges and needs competent hand like Mr. Fashola to make life better and more abundant for the people.
 
Ikuforiji explained that the annual budget of the State is generally followed with keen interest so that planning and adjustment of financial plan can be made to enable them keep a float in a very competitive and volatile world. He further explained that this is because Budget is a financial document used to project future income and expenses.