2Face boots out his Mistresses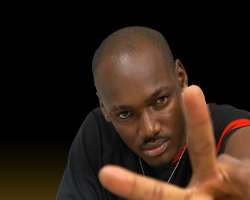 Mr. Innocent Idibia aka 2Face Idibia an awarding winning Nigerian musician, is in the news again, the scandals which has been plaguing his love life seems unending. The news in town is that Mr. 2Face has parted ways with his "two most visible mistresses"; Sumbo Ajaba and Pero Adeniyi, both had two children each for him
2Face gave Sumbo Ajaba the boot on Saturday 15th august 2009, while on vacation with her. It all started when Sumbo asked 2Face if he still loves her, and she was surprised when he couldn't answer yes or no. to her it was a sign that something was wrong, so she went ahead to query him on it. The answer she got 2Face, was shocking, she did not expect it, and Mr.2Face informed her it's over between the two of them.But Sumbo Ajaba, who works with a second generation bank in Nigeria, is getting every thing is good fate
Pero Adeniyi is presently in the US, and one of the reasons she is said to have travelled to the US may be to reconcile with her ex-husband, whom she had a child for before she 2Face.
2Face booting out of his two mistresses seems to be based on the advice he has been receiving lately, that his sexual exploits will ruin his life and music career.
Is 2Face trying to redeem his image? By do away with the women in his life to his dwindling career.
The issue of him impregnating this and that has brought him so much trouble and bad name. And the best if he lay off women.