Widow's mite! Stella Damasus teams with Jemilath to support widows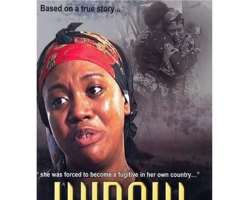 As the saying goes, it is only those who wear the shoe or have worn the shoe that knows where it pinches. Star actress, Stella Damasus Nzeribe who once experienced widowhood has teamed up with another widow, Mrs Jemilath Ofogbu Oboh to form an organization, The Young Widow Association of Nigeria to cater for the needs of widows.
According to Stella and Jemilath, the essence of the organization is to provide emotional, relational and short term support for widows and their children.
The Young Widows Association of Nigeria, which kicks off it activities with registration of various widows in August is set to roll out different activities to tackle the issues affecting widows. 80 widows, whose ages range between 18 and 50 registered at a public function and an elaborate event is being planned sometime this month to officially launch the association.
According to Stella, the widows are people with real issues and real problems, but they are often overlooked and stigmatized. 'It is time those of us who have felt the pain did something about it'