CELEBRITY QUOTE: EX-BEAUTY QUEEN MUNACHI ABII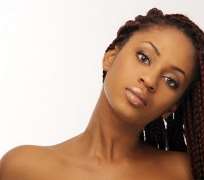 I don't think I owe anyone an explanation about who I am dating.They are free to write whatever makes them feel good.I don't mind.
It makes me feel very important,and the truth is I even feel good about it.
I am not bothered about it because it is even very good in a way,it makes people notice me and that's what I want.If you check in last few years,how many ex-beauty queens are still in the news? So you see the controversy even makes me more popular.
click the link below to go to...
ACE COMEDIAN,BASKEMOUTH IN SIZZLING ROMANCE WITH EX BEAUTY QUEEN,MUNACHI ABII.