PFIZER OFFERS FREE EYE SCREENING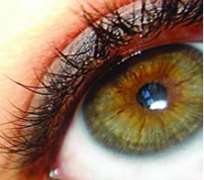 Pfizer, as part of its commitment to healthcare especially in the area of sight , donated a Zithromax through the company's International Trachoma Initiative (ITI) to the Honourable Minister of Health and free glaucoma screenings in Abuja, Ilorin, Kano, Osun, Akwa-Ibom and Delta States.
In a statement released by the company, the Country Manager, Dr. Enrico Liggeri, stated that Pfizer had made a commitment to help reduce the burden of the two major causes of preventable blindness in Nigeria: trachoma and glaucoma. He said, 'Pfizer is doing this through several donations of drugs used in minimizing incidents of blinding trachoma, the world's leading cause of blindness and through free screenings that will help the early detection of glaucoma.
Medical Director, Pfizer Specialties Limited, Dr. Kodjo Soroh, in the same statement, stressed the need for people to have eye examinations done regularly to prevent blindness. He said, 'Glaucoma is the second leading cause of preventable blindness worldwide, not because of lack of effective methods for diagnosis and treatment, but due to limited public awareness of the disease and its implications. It also does not help that the disease is asymptomatic in its early stages that is why it is called the silent thief of sight'.
Working in partnership with the Federal Ministry of Health, the Ophthalmological Society of Nigeria (OSN), Nigeria Optometric Association (NOA), the Ayo Bello Foundation and several Teaching Hospitals, Pfizer's 2011 World Sight Day activities will kickedoff with the official handover of the company's Zithromax donation to the Honourable Minister of Health at the Federal Ministry of Health, Abuja and simultaneous free glaucoma screenings at Asokoro District Hospital; Teaching Hospital, Gwagwalada; General Hospital, Kubuwa and General Hospital, Mararaba. Locations outside the Federal Capital Territory include the Obafemi Awolowo University Medical Centre, Ife; Audu Bako Secretariat, Kano; Ayo Bello Memorial Eye Center, Ilorin , University of Uyo Teaching Hospital, Uyo.
'The gift of sight is too valuable to take for granted and the key to preventing the progression to vision loss is early detection,' Associate Director, Public Affairs & Communication, Mrs. Margaret Olele, said in the press statement. 'We cannot separate eye health from economic development', she further enthused.