SUBSIDY REMOVAL IN THE CONTEXT OF ENTRENCHED CORRUPTION IN POLITICAL LEADERSHIP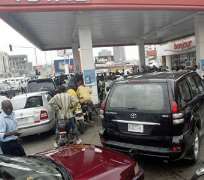 One of the distressing absurdities of the argument adduced by the government as a justification for fuel subsidy removal is its inherent tendency to confuse the symptom with the actual problem. Inspired by such error of judgement and blinded by the assurance of immunity against its ghastly and oppressive consequences, the government proceeds to prescribe remedies that are, lamentably, more disruptive than corrective, thus, portraying itself in the negative image of a "mad doctor." What exactly is the problem of Nigeria's Petroleum Industry which "subsidy removal" seeks to cure? What are the unique manifestations of this problem? I consider these posers highly imperative since they not only provide a guide to what constitutes the problem, but also, assist us to determine the suitability, efficacy and congruity of whatever remedial measure that is in offer.
It is generally agreeable, even by the government, that Nigeria's petroleum sector has, over time, sank into paralytic unproductiveness and inefficiency due, primarily, to two salient factors, namely: entrenched systemic corruption and weak – or even non-existent – regulatory and oversight mechanisms. An industry analyst (Alexandra Gillies - 2009) had researched extensively on several areas that stand out as loci of corruption within the complex interaction which constitute Nigeria's oil sector. For purposes of analytic convenience, I summarize in five outlines:
Award of upstream licences without well-regulated award procedures. There are no legally mandated processes or oversight mechanism for the allocation of oil block. From the military era to the prevailing rulership of the PDP government, oil block bid rounds have always turned out as a smokescreen for allocation of oil blocks to cronies and allies of any government in power most of whom are bereft of the technical, managerial and fiduciary competences needed to merit such allocations.
Abuse of contracting procedures for awarding contracts. Aspiring contractors use fake consultancy firms to channel payments to government, manipulate their own company's financial systems to acquire extra cash, and distribute payments to representatives designated at the highest levels of government. In addition to receiving bribes, government officials either benefit from procedures that favour companies in which they have a financial stake – e.g. by manipulating tenders, or by giving preference to companies owned by their allies and then seek repayment through other business deals of political favours.
Bureaucratic bottlenecks and inefficiency. Oil and oil service companies frequently confront costly delays and inefficiencies in their dealings with Nigerian state institutions which create the motive and opportunity for paying bribes to speed up procedures. These delays are notorious in such areas as: seeking approval and visa for expatriate workers employed by oil companies, port and customs clearance for imported goods and equipments, and issuance of approvals for contracts and other expenditures.
Bunkering, which entails the theft of crude oil directly from pipelines, flow stations and export facilities – including the loading of more crude than is reported onto export vessels, all of which are made possible by the active complicity of both government and oil company representatives.
Exportation of crude and importation of refined petroleum products. The award of licences by the NNPC in relation to these transactions, coupled with the attendant lack of transparency and weak market regulation create enormous distortions and opportunity for corruption.
In the light of the foregoing, it becomes easy to appreciate why Nigeria's four local refineries have become veritable casualties of perennial dysfunctionality. Undoubtedly, the enormous opportunities for illicit enrichment and political patronage created by the decay, distortions, and sabotage in Nigeria's oil industry have provided a huge incentive for government officials – working in synergy with private business interests - to ruthlessly supervise the inoperability of these refineries as well as the truncation of any prospect for their resuscitation. Beyond the problem of corruption in the oil industry, what, perhaps, appear to be even more scandalous is the apparent collapse – or sheer absence – of efficient and functional regulatory, supervisory and oversight mechanisms to enforce compliance, prescribe punitive actions, and secure systemic sanity within the industry.
Expectedly, one would have thought that any serious government which understands the meaning and essence of socio-economic transformation would have, first, given these fundamental abnormalities the needed attention by confronting them with brutal decisiveness. It is in this regard that I consider the government's obsessive and obstinate flirtation with the poisoned chalice of "subsidy removal" as one that symbolizes a gesture of whimsical escapism which seeks to legitimize and camouflage the woeful and highly impeachable failings of the Nigerian state, and in particular, those who are the custodians of its powers. By insisting on subsidy removal, President Jonathan has, patronizingly, opted for the line of least resistance as against confronting the monstrous, parasitic and traitorous interests looming large in the petroleum sector – an action which is a dialectical negation of his transformation mantra!
Contrary to President Jonathan's assertion that the retention of fuel subsidy will collapse the economy, I dare say that the biggest threat – perhaps, the only threat – to the survival of Nigeria's economy is the deep-rooted corruption which exists in the inner crevices of Nigeria's political leadership, especially, the Presidency, National Assembly, Judiciary, State and Local Governments. The erstwhile Minister for F.C.T, Mallam El Rufai, who incidentally and inexcusably, was part and parcel of what has become the Nigerian oddity, captures this trend by stating that: in the last four years, the ruling party had spent over $200 billion of oil and non-oil revenues including the depletion of the Excess Crude Account. The incumbent regime has incurred a massive domestic borrowing of $11 billion in less than twelve months while external debt has shut up from $3.7 billion at the end of 2009 to $5.2 billion by March 2011. The country's total debt profile currently stands at over N6 trillion. Yet, no one can point to a new power station, seaport, rail network or interstate road initiated and completed during this profligate period.
Curiously, one disturbing attribute of President Jonathan's regime is the sheer lack of spine and spirit to quarantine and prosecute certified perpetrators of crime and corruption. Two examples will suffice: The PTDF and NDDC are two examples of state institutions fingered for corruption. In the case of the latter, the Board and Management of the Commission were recently dissolved on account of their indictment by a Committee set up to audit its activities. As we speak, all of the officials of the dissolved Board and Management who have mismanaged the affairs of NDDC are all walking the streets free, enjoying their booty! Also, the Presidential Projects Assessment Committee had turned in its report to the President some months back. The Committee startled the nation by revealing that about 11,886 projects amounting to over N8 trillion naira have been abandoned nationwide. Again, the President has only reacted to such blood-curdling scandal with Olympian detachment and sublime insensitivity as if the stupendous size of such abandoned projects has no implication for the economy.
There are four key points which seem to have made the removal of fuel subsidy highly seductive and irresistibly appealing to its proponents and enthusiasts:
"Generation of savings which would be deployed in providing social services and investing in critical infrastructures". It is utterly ludicrous that a government which can hardly supervise and faithfully implement it's own annual budgets will be fantasizing about "building a cathedral in the desert" by ploughing subsidy savings in infrastructural development. And Nigerians, in their childish credulity and utopian hallucinations, are swallowing such fallacy hook, line, and sinker. At any rate, does it not amount to an admission of failure and incompetence when government discounts the enormous resources it appropriates annually with nothing to show for it and begins to promise Nigerians of building – with subsidy money – the infrastructures which they have failed to build with budget monies because of their unquenchable and incorrigible appetite for corruption.
"Stimulation of private investment which will induce competition, efficiency and productivity." However, the problem with this argument is that Nigerians were sold the same dummy during the reign of President Olusegun Obasanjo when he conspired with these same corrupt, unscrupulous, rapacious and highly amoral "private business interests" and cornered to themselves and their proxies a sizable chunk of state-owned economic assets under the heinous guise of "privatization" conducted under the auspices of the Bureau for Public Enterprises. As at date, most of these privatized institutions are literally dead and buried; the few surviving ones are critically on a life support system. Curiously, when government corrupts and distorts the processes for issuance of licenses for oil blocks and private refineries by allowing such licenses to fall into the hands of chronic misfits who lack the technical and other competences, will it not amount to mere wishful thinking to expect that such "counterfeit private investors" will ever commit themselves in building refineries? While Nigerians persist in their misguided hope that these phantom investors will, sooner than later, get cracking, it might be useful to remind us and even the government that the likes of T.Y. Danjuma have long monetized their own licenses / allocations, pocketed the proceeds, and have ever since been ruminating on what to do with the accrued excess liquidity.
"Eventual reduction in petrol price and increment in production volumes, leading to higher exports and bigger revenues." Perhaps, the point of departure here will be to ask: what has become of the prices of diesel and kerosine which has long been deregulated – in spite of Petroleum Minister, Diziani Allison Madueke's cacophonous equivocations that "government is still subsidizing the price of kerosine."
"The pain of subsidy removal will be transient and interim, leading, ultimately, to a blissful and prosperous future." My headache this unconscionable postulation is this: why is it that whenever our government considers a need for any pain-bearing and belt-tightening exercise, it will always be skewed and targeted against the already pauperized masses of the country? Indeed, why are our Federal Lawmakers importing brand new Toyota Camry cars for themselves when they could easily settle for KIA Picanto or even the ever-dependable Keke-NAPEP, at least, as a demonstration of their belief and abiding faith in the redemptive power of subsidy withdrawal? Why are our governors – exemplified by Chibuike Amaechi of Rivers State – spending unprintable sums of money to procure brand new aircrafts, when they could easily resuscitate and embrace the "Ojo Maduekwe Formula" which encourages the use of bicycle as a trusted, reliable means of executive navigation? Why must subsidy removal, and its associated "temporary pain," be defined only in terms of "asking an anaemic patient to donate more blood, leaving our obesity-stricken politicians to wallow in acute polycythemia – a medical condition of excess blood level?
It is, precisely, this contemptible hypocrisy which has compounded the subsidy removal debate and rendered it highly controversial and utterly indigestible. Nigerians have grown to become highly suspicious of their political leaders and inevitably distrust their motive as well as their capacity to translate their promises into concrete beneficial results. This crisis of confidence is worsened by the ruling Peoples Democratic Party's biography of disappointments in regard to past subsidy withdrawals and the attendant promises.
In conclusion, the deafening clamour – or more appropriately, threat – by government to remove subsidy is, at best, an unnecessary but avoidable distraction. In the words of my economist friend – Aviomoh osikhena, "it is like taking swimming lessons in the Atlantic Ocean". President Jonathan should urgently retrace his misguided steps and re-channel his efforts in ensuring the emergence of a new legal framework for the oil and gas industry. In this regard, the Petroleum Industry Bill should be dusted up, reviewed to accord with the country's national interest, and passed into law without further ado. The NNPC - which has become a corruption-spinning behemoth - should be restructured (if not scrapped) and made accountable to the National Assembly and other regulatory agencies. The aim here is to enthrone transparency, cost-effectiveness and operational efficiency in its activities. Our regulatory agencies and institutions should be strengthened and granted greater autonomy for effective discharge of their oversight functions. Government should take advantage of new technologies in the global economy and build new and efficient refineries, while also ensuring that the existing ones are up and running. Also, there is an urgent need to revisit and necessarily revoke the issuance of licences for refineries and oil blocks to government cronies and allies, for in the final analysis, their possession of such licences is as useless as "a piece of condom in the hand of a toddler."
More fundamentally, the political leadership – from the President to the least Councillor – should, as a matter of emergency, purge and disinfect itself of the corrosive, cancerous pollutant called corruption. For, according to Alexandra Gillies, a perfectly managed oil sector will do little to further national development if the resultant revenues are mismanaged or lost due to corruption.
On a final note, let me confess that I might not be endowed with the expertise of a renowned economist in the mould of Dr. Ngozi Okonjo Iwiala. But one thing I know is this: "the only reason an old man will ask me to go and fetch drinking water for him at the middle of our meal is just so he can help himself with the piece of meat that belongs to both of us".
Written by Ugochukwu Raymond Ogubuariri. [email protected]
Disclaimer:

"The views/contents expressed in this article are the sole responsibility of

thewillnigeria.com

and do not necessarily reflect those of The Nigerian Voice. The Nigerian Voice will not be responsible or liable for any inaccurate or incorrect statements contained in this article."
Articles by thewillnigeria.com