FBI Interested In Regulatory Probe Of MF Global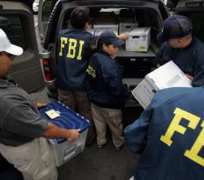 The Federal Bureau of Investigation is interested in the investigation of MF Global Holdings Ltd, a person briefed on the matter said on Tuesday.
The person declined to give details. Regulators said on Monday that the company reported possible "deficiencies" in customer futures segregated accounts.
MF Global, which filed for bankruptcy protection on Monday, is the biggest U.S. casualty of Europe's debt crisis, and the seventh-largest bankruptcy by assets in U.S. history.
The Wall Street Journal reported on Tuesday that the FBI plans to examine MF Global amid concerns about possible shortfalls in client funds at the futures brokerage. The Wall Street Journal cited a person familiar with the matter.
A spokesman for the FBI declined to comment.
REUTERS