Dayo (D1) Adeneye Set To Hit With New Entertainment Programme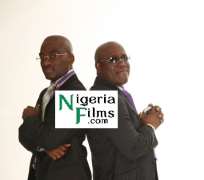 After many week of unconfirmed rumour about the duo business dude; Dayo Adeneye and Kenny Ogungbe been part-ways due unsettled issue related to the company (Primetime Entertainment) finiacail status and other stuffs. NFC gathered that the seasoned broadcaster, a successful businessman; Dayo Adeneye is working on a new project that will soon be made public and its is something that brings out another aspect of D1.
This new project which Mr Adeneye intends to reveal soon has a lot to do with the entertainment industry and will have a host of the entertainment best working with him. We were told it's a TV show which will bring the entertainment side of life to this part of the world. Even though Dayo is yet to reveal the details of the show, work is at concluding part of the show and it will soon be made public.
Dayo, an easy going chief is a consummate TV and Radio personality, voice over expert and talk show host, and the aspect that most people don't get to remember is that D1 is also an accomplished actor, having featured in several soaps like Palace and Super story. And just recently we heard he was also at a location for movie shooting with one of the best in the Yoruba genre of Nollywood, Muka Ray to take part in a movie, among other things from his stable.

Dayo