REMI ADIUKWU'S FRESH MOVES TO RECONCILE FATHIA & SAIDI BALOGUN FAILS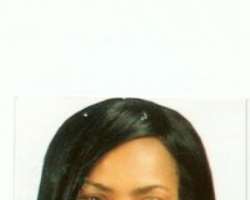 Chief Mrs. Adiukwu-Bakare's fresh moves to reconcile estranged Yoruba movie celebrity couple Saidi and Fathia Balogun has failed. The Lagos top female politician's latest moves occurred penultimate week Saturday 4th July, 2009 at Abeokuta, Ogun State when she was conferred with the chieftancy title of Lika-Aje of Owu Kingdom, Ogun State. The classy event which attracted crème la crème in the society and other actors and actresses was held at Abeokuta Sports Club, GRA Ibara, Abeokuta. Eye witness account revealed that while the reception for guests was on-going at the venue where London based juju artiste, Jide Chord was on the bandstand Fathia stormed the venue in the company of an aide. After exchanging pleasantries with a few people she moved to congratulate the celebrant who contested who contested the Lagos gubernatorial race during the year 2007 general elections on the platform of Progressive Peoples Alliance (PPA). Shortly after that
Chief Mrs. Adiukwu-Bakare whispered into her ears that she should move towards Saidi who was also on the dance floor to dance with him. Fathia was reluctant and while Chief Mrs. Adikwu-Bakare insisted she promised to go to him after a while and that was all was heard or seen of the efforts of the former commissioner for Chief Affairs in Lagos State to reconcile the estranged couple who broke up about 3 years ago.
Interestingly since Saidi and his wife, Fathia parted ways about 3 years ago there have been several efforts by various groups to reconcile the couple. Those visible amongst these groups are actors and actresses under the aegis of Assoication of National Theater Arts Practitioners (ANTP), their fans, movie marketers and society women who are perceived to have close relationship with Saidi Balogun.
These last group mediators, a school of thought believe are the clog in the wheel of efforts to reconcile Saidi and Fathia. Reasons for this is not unconnected with Fathia's impression that the relationship would not have hit the rocks easily but for advices her estranged husband subscribed which has made it difficult for her to be reconciled with the man she refers to as her mentor. One of such instances was when they were both summoned by former first lady of Lagos State, Chief Mrs. Oluremi Tinubu and Chief Mrs. Remi Adiukwu Bakare for reconciliation. Fathia however did not show up at the venue while the respected women waited for hours. This act a close to Saidi revealed got Saidi exasperated and has continued to insist that Fahia must apologise to the women before talks of reconciliation can resume.
Much as there has been deadlock in talks to reconcile the duo Saidi has made moves to move on in life. A few months back there were strong indications that he got engaged to London big girl Omorowen. Though little has been heard about the relationship a source hinted Omo as she is popularly called received several calls threatening her to stay away from Saidi. Saidi and Omo met in Nigeria shortly after his marriage to Fathia crashed. Omoh we gathered is one ardent fan of Saidi who would watch any movie he features in. The relationship was sealed in London during one of Said's routine medical check-ups and visits.
Though when Saidi proposed to Omoh was not known, we gathered Omoh was sympathetic of Saidi's plight. The was due to the fact that he was just recovering from an auto accident that almost claimed his life and he had to battle with a broken marriage. While they dated, Saidi met members of Omoh's family who accepted him and have shown their support for him to have their sister's hand in marriage.
All these and other factors we gathered encouraged Saidi to fix a date for his engagement with the lady late last year. The ceremony we gathered was done secretly at Omoh parent's country home in Ekpoma, Edo State late last year before Saidi's sojourn to the United States of America for few weeks. Our source informed that since then Omoh has been travelling in and out of Nigeria to check her heartthrob. Omoh herself is doing everything possible to keep her relationship with Saidi away from the public.
On the one hand, Omoh embarked on the Holy pilgrimage to Mecca otherwise known as Hajj last year to abide with the tenets of Islamic religion that her husband professes. Hence she now wears a silver tooth which indicates she is an Alhaja. Saidi in return these days says a few prayers in the Christian way which has been a surprise to his aides and junior colleagues who flock around him.
Though Saidi has not gone to court to divorce Fathia, our source revealed that the actor has been keeping his plans to divorce his actress wife who bore him 2 kids.
Some of their fans believe that since Saidi has not gone to court to institute a divorce against Fathia it is most likely they make up and live together again as husband and wife. It would be recalled that Saidi who hails from Ibadan, Oyo State and Fathia broke up in year 2007 after several allegations and counter allegations of infidelity between the couple. Before they broke up the couple were seen as inseparable because of the love they shared. Since they lived apart the movie industry especially the up and coming actors and actresses have pitched their tent with either Saidi a prolific movie actor and director and Fathia who commands a lot respect in the industry.
By Taiwo Obatusin for http://nollywoodgists.com