LATEST GIST ON YORUBA STAR ACTRESSS,MOSUN FILANI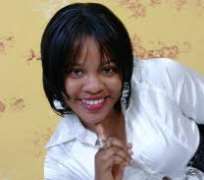 I have not met or had any relationship with any past or current governor of any state in Nigeria before.The rumour is not true…it is all lies!!!.
These were the words of popular Yoruba actress,Mosun Filani when she reacted to the story spreading like harmattan in the industry that she is romancing immediate ex-Ogun State governor,Otunba Gbenga Daniel.
Insiders allege that the mulatto actress has been romancing the ex-governor for a while now and has built her own house from the largesse she benefited from the affair.
However,the thespian has been linked to several controversies.She was linked to an affair with a contractor whom we learnt bought her car.
That's not all,she has also in the past been linked romantically to top filmmakers,Muyiwa Ademola,and Odunlade Adekola respectively.
Those in the know revealed to us that she has moved into her own house.