EXCLUSIVE: JIM IYKE BEATEN BLACK AND BLUE ON LOCATION IN KASTINA STATE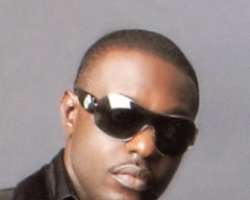 Superstar Jim Iyke was in Kastina State on May 27th 2009 working on a project called "Day 27" . The Boy's Cot actor signed a 3-day contract to play the lead character in the movie directed by Charles Awurum and co-produced by Chidi Chidioke and Amaka Oleka.
The production quickly run into logistics problems which delayed the completion date of the shooting. Tied up in other commitments, Jim Iyke, who had been paid upfront N 600,000 for his 3-day work, was ready to leave the project after 3 days as contracted even though he hadn't completed his part of the contract. Panic set in and the production offered Iyke extra payment to stick with the project that would have fallen apart without his participation.
The Nollywood bad boy turned a deaf ear to their supplications and also refused to refund the money he already cashed in since he hadn't completed his part. He called a taxi and loaded his luggage in, ready to leave.
Amaka Olenka, who's married to a close advisor to the Kastina State governor, frantically called around, asking for help to prevent Iyke from leaving. The taxi was about to leave the premises when security officers stormed the location and stopped the taxi.
Jim Iyke was dragged out of the car and ordered to stay on the project. Tempers flared and a shouting match followed. The security officers roughed him up and the actor tried to defend himself. The officers ganged up against the actor and beat him black and blue. He was dragged back on the set and forced to complete his part at gunpoint.
His many attempts to contact his representatives and lawyers didn't produce the effect he expected and he remained on the location till he had completed his contractual part.
EXCLUSIVE for http://nollywoodgists.com