Nigerian artistes become subject for concern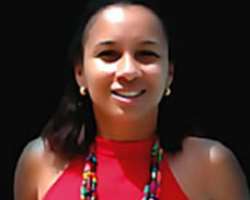 For many observers who have followed closely the story of the recently jailed actress, Ibinabo Fiberesima, justice in Nigeria could be likened to the chameleon. The latter, according to the celebrated playwright, Professor Femi Osofisan, always adjusts its coat to the colours of strength. In other words, justice, in this part of the world, usually favours the rich, the influential and the powerful.
In the case of Fiberesima, her reckless killing of a medical doctor in 2005 while driving under the influence of alcohol could have been forgotten today. Afterall, She promptly paid the N100,000 fine earlier ordered by a Lagos Magistrate court. But since the life of her victim, Dr. Suraj Giwa was considered to be worth more than the value of fine, a Lagos High Court recently set aside the earlier judgment and jailed Fiberesima for five years without the option of fine.
Although the convict had on many occasions refused to appear before the court as previously demanded, she was eventually apprehended last week and remanded at the Kirikiri Maximum prisons in Lagos.
Prior to her incarceration, relations and colleagues of Fiberesima had pleaded for leniency. They had asked the superior court to waive the jail term and urged the family of the deceased to forgive Fiberesima. They even reportedly went to the extreme by organizing prayer sessions for the accused to get off the hook. In a media interview, Ejike Asiegbu, President of the Actors Guild of Nigeria had said that the outcome of the case had depressed Fiberesima, such that she had fallen sick, having been emotionally traumatized. Asiegbu, who relayed his personal experience of how his mother was killed by a hit and run driver said, "
For us (actors) here, we live by the injunction of the Holy Book (Bible) that we should forgive… there is nothing we can do to bring him (the late Dr. Giwa) back…no one is happy at the development and I represent the voices of the actors and actresses in this country. I think we should move on."
On the other hand, the Nigerian Medical Guild to which the late Dr. Suraj Giwa belonged, demanded justice. In the words of Dr. Ibrahim Olaifa, Chairman of the Guild, their late colleague was killed in a most tragic and reckless manner, and whoever was responsible must be made to face the law.
Said Olaifa, "To many of us, we are still shocked. We are still baffled as to why the doctor was killed in that way. We are still mourning. The man's family has been put in perpetual sorrow. As for us his professional colleagues, we have lost a star, an asset not only to the state, but to the entire medical community. He pioneered physical medicine in the state. This is an aspect of medicine that is very difficult to practice, yet he chose it and excelled in it."
From the comment from Asiegbu and Olaifa, it is local to say that either party is traumatized and has a reason for defence. But the fact is while Fiberesima is still alive, today, her victim who was the bread winner of his family is no more. Also while it is possible for Fiberesima's relations to regain their losses, including the N100,000 fine, relations of the late Dr. Suraj Giwa cannot possibly regain the loss of a man who was so dear to them.
Based on the foregoing, observers believe that Fiberesima's imprisonment would serve three main purposes. First, it would be a punishment for an offender who killed another man in error, and secondly, it would serve as a deterrent to others who may likely commit the same offence in future. Then lastly, it would show in essence, that no one is above the law.
It is on this note that previous cases of recklessness by some Nigerian artistes become subject for concern. In October 2006, an actress of the Yoruba segment of Nollywood, Hassanat Akinwande Taiwo (popularly called Wunmi Yetunde) was apprehended at the Murtala Mohammed Airport, Lagos while trying to travel abroad with cocaine. She was promptly charged to court and convicted. But she later regained her freedom after paying a huge fine, which was facilitated by her colleagues.
In the same year (August 2006), another prominent actress, Anita Hogan, was exposed by the media for displaying her nude photographs on her personal computer, which she gave out for repairs.
Although, Hogan was neither apprehended nor charged to court, she earned a rather robust outcry from the Nigerian public who blamed her variously for immorality and carelessness.
Also, in September 2007, an actor, Uche Odoputa was jailed for trafficking in drugs, and it took months for him to regain his freedom. Not long after this, another popular actress, Ini Edo, was suspended by the Actors Guild of Nigeria for indecent dressing. She was later pardoned when a number of her senior colleagues intervened on the issue.
Part of the lessons learnt from these erring artistes is that it high time they stopped dragging their image and that of their profession into the mud. They should desist from such questionable ventures as drug trafficking, alcoholism and nudity, among others.
A veteran actor, who pleaded anonymity, argued that many of our artistes are the architects of their misfortunes. His words " Many of them go to any length to get what they want. They want to change society through their movies, but they have refused to change themselves. Ibinabo's case is a bitter lesson for others like her to check their excesses."
Since many of these artistes are held in high esteem by the public and considered as role models by their fans, it behoves them to start exhibiting traits that would endear them to their fans, rather than keep them away. They should consider re-branding as a way forward.