Sandra Achums off to Germany to deliver baby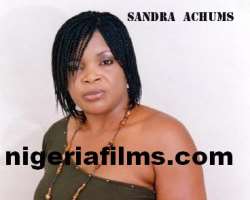 Heavily pregnant Searching for Love star, Sandra Achums, has returned to Germany to deliver her next baby.
According to sources, the controversial actress, who was in the country recently, has returned to her European base to have her baby.
A veteran of Nollywood, Sandra relocated to Germany a couple of years ago after the collapse of her first marriage. She is expected to deliver a bouncing baby anytime soon. Word also has it that she is currently studying in Germany.
Among others, she has acted in movies like Expensive Game 1&2, Against the World, Ashanti, Blue Sea, Outkast 1&2 and Domitila.