419: Unilag student bags 19-year jail term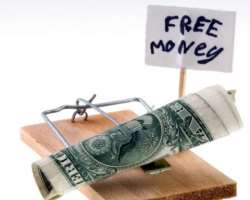 A final year student of the Department of Survey and Geo-Informatics Engineering, University of Lagos, Mr. Lawal Adekunle Nurudeen, has been sentenced to 19 years imprisonment for obtaining $27,900.91 from an Australian woman, Pee Loo Rosalind Summer.

The convict was arraigned before Justice M.O Obadina of Ikeja High Court on 19-count charge bordering on obtaining money by false pretence and forgery.
He was found guilty on all the counts and consequently sentenced to 12 months imprisonment on each count. The convict was also ordered to pay the sums of $5,900, N526, 117.15 and any interest standing to his credit in his savings account with the Ikorodu Branch of a new generation bank, to the victim.
In addition, the convict is to pay $250 monthly to the victim until the total sum fraudulently obtained by him is liquidated. His two plots of land lying and situate at Mowo Kekere Ikorodu bought from the proceeds of the crime, is to be sold and the money realised remitted to the victim.
The Honda prelude car recovered by Economic and Financial Crimes Commission (EFCC) from the convict is also to be sold and its proceeds remitted to the victim.
A statement signed by EFCC's Head of Media and Publicity, Femi Babafemi, said sometime in 2007, the convict who was an undergraduate of UNILAG met the victim on the internet and introduced himself as Engineer Benson Lawson, a Briton working with a multi-national company in Nigeria.
According to the statement, "Along the line the victim, a 56- year old woman from Australia told the convict that she wanted a husband and all the men she had met always disappointed her. The convict, who is married with three children instantly applied and told the victim that she had met her Mr. Right.
"To convince his prey, he told the woman that he was a 57 -year old widower and that few years back, his wife and their only child died in a ghastly motor accident in Lagos. He sent the picture of a white man to the victim to foreclose any suspicions. The victim accepted his proposal and that gave room for the next stage of the 419 heist."
Few weeks later, he called the woman to introduce himself as Dr. Saheed Bakare and informed her that her 'fiancé,' Benson Lawson had an accident and needed money for his treatment. The love-struck woman sent some money.
"Two weeks after the convict called the victim and thanked her profusely for her kindness. He now told her that he would like to visit her in Australia so that they could consummate their relationship. He demanded for money for air ticket, police and customs clearances and all sorts. "At the end of the day he duped the woman to the tuned of $47,000
before his arrest and arraignment by EFCC."