LOKONZO: SYMBOL OF CHANGE AND LOVE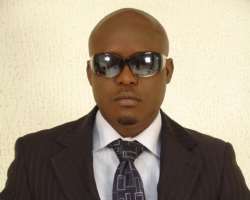 PROFILE OF LOKONZO-THE REMIX
NAME: Fatai Olalekan Sanni
EDUCATIONAL BACKGROUND: Graduate of Economics (Lagos State University)
MUSIC GENRE: Hip-Hop, R/B (Lyricist, Composer, Rapper, Singer)
OCCUPATION: Banking and music
Management Contact: 234-8033250030
E-mail: [email protected]

Lokonzo has been in the music scene close to a decade having garnered musical experience from his stage performance with some notable live bands in Lagos in preparation for his journey into the music world. Because of his undying love for positivity, the banker cum singer was renamed Mr Remix by fans and folks. "The Remix" in his name stems from a self propounded ideology Remixology. "Remixology is the musical expression of the need to be open minded about things so as to bring positive change to the society. Just as "change" is expressed as Calculus in Mathematics, Metamorphosis in Science so is Remix(ology) in Music". He explained.
Based on this fact and his believe in making an impact positively in the fast-rising entertainment industry he prefers to be addressed as the Advocate of Remixology. Lokonzo's strength in music lies mainly in the lyrical content of it. He always has some form of message in his music. His lyrics are very clear and one can easily understand what he sings about without necessarily asking him about it. One remarkable thing about Lokonzo is that he is also in the banking profession and he has been quite able to manage the two sides of life without. Not only has his boss come to reckon with him as an embodiment of talent, his colleagues in the office too encourage and regard him as a rare breed that God has deposited some rare talents into.
To his credit is a single entitled Yeepah, a song that has become a national anthem in the street of Lagos due to the melodious rhythm. He is presently working on his full album which is expecting to be out officially towards the last quarter of 2008.
THE VIDEOS
MONISOLA: Monisola is a hit single from the chart-buster album and has started increasing in popularity. Rich and full of variety; lovers at the most joints in Lagos during the last Valentine celebration were all delighted in the love song which has been enjoying airwaves locally and internationally. A true-life experience song, Monisola brings some nostalgia of the old and excitement of the contemporary. The video was directed by Emma of the Geckos fame and Bhudda, an upcoming director in the music audiovisual scene.
HELLO TO HEAVEN: Directed by Akin Alabi a well known director in the Nigerian music scene. A very unique video shot in the graveyard that accommodates the souls lost from West Africa during the Second World War. The song is dedicated to lost souls both known and unknown and was geared towards showcasing the positivity in death. "Everybody wishes Heaven after death", says Lokonzo.