…NFF BARS IMO FA, IMO UTD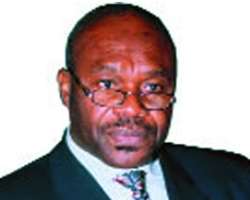 Nigeria Football Federation (NFF) has clamped a one-year ban on Imo State FA following a match fixing scandal. The Disciplinary Committee had over the weekend, accused the Imo FA of collaborating with the state's amateur club, Imo United FC, to fix the match between it and the visiting Akpabuyo FC of Cross Rivers to enable the club secure promotion ticket to the National League.
Secretary of the committee, Tunde Aderibingbe, who briefed the media after its meeting, explained that the Imo FA had on July 25 organised street boys, kitted them with the Cross Rivers State-based outfit and fraudulently recorded 9-1 result for the promotion target, adding that the FA and the club would also pay a fine of N500,000 each.
Aderibigbe further disclosed that while the Match Commissioner, Sam Mike Chukwujekwu, was exonerated from the scam due to his ignorance of the match fixing, the central referee, Okonkwo Samuel, was slammed an indefinite suspension for the role he played in the whole saga.
'The management of Akpabuyo, which brought the petition, proved beyond doubt that it did not honour the match because of fund and certain logistics. When we investigated the matter further, we discovered that the Imo FA in collaboration with the club, organised what we may call street boys, kitted them with Akpabuyo FC's outfit and deceived the match commissioner.
'The match ended 9-1 because the club needed the high-scoring margin to pick the National League ticket. We have, therefore, decided to suspend the Imo State FA from participating in any NFF-organised football. The FA and the club will also pay a fine of N500,000 each.
'The referee, Samuel Okonkwo, has been suspended indefinitely from officiating any NFF-organised game,' he noted.
However, in a swift reaction while speaking to Daily Sunsports on telephone from Owerri, the Imo State FA Technical Committee Chairman, Ndubisi Sunny Okpara, said that they have not been communicated over the decision, stressing that they would certainly appeal the judgement in due course.
Exonerating the State FA from any blame concerning the alleged scandal, the former Nigerian striker maintained that with the experienced, tested and trusted member of the State FA board, they couldn't reduce themselves to collaborating with the club, insisting that they didn't know anything about the alleged scandal.
'My brother, we have only heard the rumour about the judgement because nobody has communicated to us. It is unheard of for this State FA to involve itself in such a demeaning act.
'We never collaborated with any club and we can never do that. However, if they communicate us, I assure you that we will appeal the judgement. It cannot stand because we are not involved in such a scandal,' Ndubisi stated.