Princess goes into moviemaking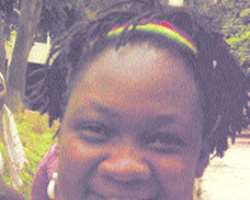 One of the most visible, vocal and talented Comediennes of the Federal Republic, Princess has decided to join the league of producers in Nollywood.
She is currently on location lensing a star-studded movie in this New Year. The romantic thriller being directed by youthful Daniel Ademinokhai, has the trio of Uche Jombo, Bimbo Akintola and Desmond Elliot, as the lead acts. According to the busty entertainer, she decided to go into filmmaking this 2009, because of her love for Nollywood and versatility. She also intends going on a nationwide tour with the movie, immediately after its premiere in the next quarter of the year. Though, no title yet, but we would definitely keep you posted as soon as the movie gets a real title.