MY HUSBAND IS UNMARRIED.ACTRESS MERCY JOHNSON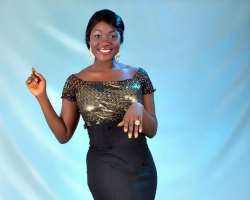 Despite claims of husband snatching rocking her intending union to Prince Odianosen Okojie, Actress Mercy Johnson is yet to give up on her wedding plans.
And to clear people's doubt, she came on twitter after abandoning her twitter account for months to address the rumour.
'Thanks for the welcome friends!Please don't believe everything you read.I am getting married to an unmarried father...#thatsall'
Meanwhile, findings revealed that Mercy and Christ Embassy authorities are presently weighing the legalities and other issues involved in the allegations made by Lovely Okojie- the wife of Prince Okojie.
click the link below to go to...
EXCLUSIVE! MERCY JOHNSON WEDDING PLANS SUFFERS SET BACK AS PRINCE ODIANOSEN'S WIFE SHOWS UP WITH KIDS.
MERCY JOHNSON IN DISTRESS,RAN TO MOUNTAIN OF FIRE MINISTRIES TO SEEK FOR DIVINE INTERVENTION.
WEDDING: MERCY JOHNSON PICKS AUGUST DATE AND DETAILS OF THE SUPERLATIVE WEDDING.