THE HOTTEST MOVIE DIRECTORS UNVEILED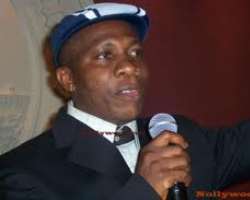 In the entertainment world, especially movie industry, there are different professionals under the movie industry such as d.o.p, editor, make-up-arts, producers and director. In this report, we shall centre on the directors.
The director of a film determines the quality of such flick.
Nollywoodgists.com will be revealing few of the Nollywood directors both in Yoruba and English sectors of Nigeria film industry known as Nollywood.
Checkout list of Top Nollywood Director;

• Lancelot Oduwa Imasuen
Lancelot has carved a nitche for himself in the industry,he is one of the movie producers that have been running the show since 90s and his name is still written in the plaque of the vibrant filmmakers in Nigeria.
Aside this,the producer of the flick titled 'year 2000'can otherwise be described as a renowned film director.Many jobs had been credited to him in the world of film directing.
The number one example was that of the 'year 2000' movie that rocked the entire nation in those days.
The job he did recently which has qualified him as a sought-after-movie director was the flick he shot and premiered in London titled "Hunting".Lancelot Imasuen was the executive producer and director of "Hunting" movie and the job has dramatically paid his dues and shot him into reputation.
His latest flick "Adesuwa" is another blockburster to watchout for.
• Afam Okeke
Afam Okeke is another film director in Nigeria that we talk about.Afam has been in the industry for quite an age now and he is still waxing stronger in the industry in Nigeria.
He is also an actor but very good in directing of films.We can tell you for free that Afam Okeke was the one who directed the blockbuster movie by the wave-making beautiful good mother of two Jenifer Eliogwu titled "From Within".
The movie 'From Within" received several recommendations from the Federal Ministry of Arts and Culture.
In conclusion,the role of the director (Afam Okeke) of this film cannot be isolated from its achievement.
Therefore,Afam Okeke is one of the hottest movie directors to be appreciated in Nigeria.
• Waheed Ijaduade
Waheed Ijaduade is actor cum movie producer and he can as well be described as whizz movie director.Waheed Ijaduade has lost count on the number of movies he has directed.
One of the blockbuster movies he successfully directed was 'Oju Ole',the movie that was subsequently written and produced by the talented director himself(Waheed Ijaduade).
• Francis Okonkwo
This wave-making artiste can be described as a versatile in the world of arts.Francis Okonkwo is a producer of many movies.In terms of directing film,he has made a landmark for himself in the industry.
He is a talented director and there are many films that were directed by him but the recent one that is yet to be released is titled 3some.
The flick was produced by a Nollywood sultry actress,Tonto Dikeh.
According to the feelers,the movie portrays the depth of lesbianism in the industry and was directed by the ace film director,Francis Okonkwo.
• Muyiwa Ademola
This is a multitalented actor in Yoruba movie genre of Nollywood.Authentic as Muyiwa Ademola is fondly called courtesy his ability to shake the industry with a good and unbeatable production of movie from his stable,that explains why he was chosen among his colleagues as an authentic producer.
Authentic is not only restricted to acting or producing alone,the Ibadan,Oyo State based veteran actor cum producer can also be described as an authentic movie director or any adjective you think is best for him.
He was the brain behind most of his productions such as 'Ile' 'Ogo Osupa', and several other jobs that were produced and directed by him.
In essence,Muyiwa Ademola has joined the clique of the hottest film directors.
• Chico Ejiro
If perhaps the list of these hottest directors should be listed in a hierarchical order,the ace filmmaker,Chico Ejiro should have been the number one or two on this list.Chico Ejiro is one of the first runners in the industry,he is a filmmaker cum movie director.
In fact,the graduate of Husbandry is very famous in movie directing other than any other profession in the industry.He is well known throughout the African states and beyond.
According to research,over 200 flicks had been credited to him since his foray into the industry.Few of those blockbuster films are,"Most Wanted","Onome","Fears For Love" and a host of others.
Chico Neziakpomo Ejiro is unarguably one of the pillars that make things happen behind the camera and his name has for years been written with golden ink on a silver plaque as a backbone that keeps the industry going as Nigerian film industry otherwise known as Nollywood is concerned.
• Tunde Kelani:
This is a man whose sheer brilliance in film directing cannot be underestimated. TK, as this erudite director is fondly called, is not a man of many words, but his works speak for him, anytime, any day. The multiple award-winning director has carved a niche for himself in the movie industry, as his works can always be distinguished from the league of others. He is an extraordinary talented cinematographer. Kelani, apart from his in-born talent, also acquired his skills abroad and he is unarguably the best in Nigeria at the moment.
Some of his blockbuster movies include: Saworo-Ide, Agogo Eewo, Abeni, Thunderbolt, The Narrow Path. etc.
• Fidelis Duker:
Fidelis Duker has spent many years in the industry as an experienced, innovative and creative producer. He has also trained many movie acts who are also making waves in the industry.
His penchant for innovation gave birth to the annual Abuja Film Festival, which attracts thousands of filmmakers in the Diaspora.
• Kunle Afolayan
Kunle Afolayan is a double award winner.As an actor,he is a force to appreciate and in terms of film production,he has never left a stone unturned in fishing out a real life story and diverted it into make believe.
Kunle Afolayan is a well-known movie producer and a veteran actor whose face is highly prominent in both Yoruba movie jacket and the English counterpart.Beyond all these,Kunle who is the biological son of the late icon,Ade Love is also very good and unique in his own system of directing films.
The producer of the hit movie,'Figurine' which is still enjoying the rave of the airwave at different cinema houses across country has directed a number of films that could be described as blockbuster ones.And he was the one directing most of the films produced by him and even the latest one 'Figurine' was not left out of the game.
Kunle is one of the hottest movie directors in Nigeria.
• Zeb Ejiro:
He is the elder brother of Chico, and one of the early directors in Nollywood. Often regarded as a godfather, considering the number of years he has spent in the industry, many young directors of today were his protégés and the list includes his younger brother, Chico.
• Moses Ewang
Moses is Nollywood dreadlocks-wearing actor cum a renowed director.
He has also directed many blockbuster movies.The wave-making director was also the brain behind the success of the hit movie by sultry actress,Oby Edozieh titled "Save Our Soul",and other movies were directed by him.
• Abbey Lanre:
He gradually broke into the movie industry as one of the best directors so far. Unlike many Yoruba film directors who are conservative, Abbey Lanre in recent times has proved his critics wrong that he can raise the bar.
He is one of the wave-making directors of the moment.
• Tade Ogidan:
This is another director that is a force to reckon with in the industry. Tade Ogidan is a name that is famously associated with high standard movies. Part of his numerous achievements include the grooming of many movie celebrities that are today regarded as the best actors/actresses in Nigeria. Hardly will you watch any of his films featuring an half-baked actor, as those who have one time or the other featured in Tade Ogidan's films are perceived to be 'tested' and 'trusted'. Tade, whose block buster movies include Dangerous Twins, is also one of the few directors that pay actors handsomely.
• Fred Amata:
He can simply be described as a bundle of talent. Fred has so far been outstanding as an actor and director. He is one of the few renowned professionals Nollywood can boast of. His success in the industry has paved way for his smooth transition to the top of his career. His outstanding contribution to what Nollywood is today cannot be underestimated. He is definitely one of the top movie directors in Nigeria.
• Odunlade Adekola
Sunday Dagboru as Odunlade Adekola is fondly called is another movie director to be applauded in Nigerian movie industry especially in Yoruba genre.
Beyond acting,Odunlade is a producer and his acting prowess has spoken much for him in terms of stardom.He has produced and directed many movies under the stable of Gemini Film Limited which include "Sunday Dagboru" that added to his fame.
As you reading this piece,Odunlade Adekola has released another hit movie that is rocking and storming the market at present and the movie was titled 'Monday Omo Adugbo'.
To crown it all,Odunlade Adekola is an actor,filmmaker and a veteran movie director.
• Teco Benson:
Unlike many directors, who lay their hands on any script, Teco tends to be more choosy, and once he decided to direct a movie you can be sure that it will turn out to be of international standard.
Apparently one of the best directors, Teco has professionally moulded many actors who are today known as super stars.
• Amaka Igwe:
Amaka Igwe is one of the few female directors in the country. Popularly known with her TV comedy serial, Fuji House of Commotion, Amaka is a woman of many caps. She has put smiles on the faces of people through her productions.
For also carving a niche for herself in an industry dominated by men, more kudos must be given to Amaka Igwe.