NOLLYWOOD DIRECTOR,IFEANYI IKPOENYI DISGRACED!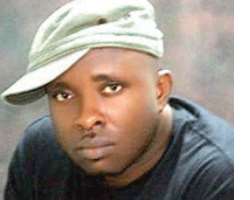 A notable Nollywood director, Ifeanyi Ikpoenyi popularly known as Mr Hollywood was recently relieved of his job as a director while on set in Lagos.
He was sacked by the executive producer and financier of the production, Mrs. Doreen Egesi Uloma, an American based psychologist who was in Nigeria to carry out a pet project.
Doreen, according to our source, has alleged that Ikpoenyi was not showing some seriousness and lacked professional touch while discharging his role as a director. Ikpoenyi who is known for his block-buster movies like "Ikuku", "My darling Princess", and "My sweet Heart", was said to have been sacked based on incompetency and his inability to meet up with the target of the production schedule.
The allegation however resulted in a near-exchange of words between the popular director and the executive producer who returned to the country to invest in the movie industry as a means of contributing her own quota to the development of the industry.
Eye witness, revealed that the producer got fed up with Ikpoenyi's antics as she confronted him. For the ego he exhibited as the director of the movie, he earned himself a sack.