Shocker! Fraudsters invade Nollywood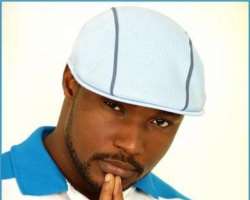 Swindle top actor
Internet fraudsters posing as famous movie stars have invaded Nollywood with their dirty game and heartlessly duping unsuspecting fans and members of the public.
The impostors' latest victim who has publicly disclaimed and denounced the rogues is famous actor, Pat Attah.
Shocked Attah, who now resides in Germany, exclusively told ACTION! the criminals had the audacity to open a spurious orphanage account with his name and picture on Facebook. "With the evil aim of using my hard earned name and reputation to dupe the public, especially my teeming fans", he says.
Determined to succeed in their nefarious act, the smart crooks cleverly called it St. Patrick Orphanage and pleaded with his fans and unsuspecting members of the public to donate generously to the dubious venture.
The Nollywood hunk further disclosed that he had since written Facebook to shut down the illegal site, and equally alerted his fans and members of the public to beware of such illegal sites.
"They have nothing whatsoever to do with me or any member of my family. The general public should take note," he warns.
"These fraudsters did the same thing with me when I lost my father last year in May. I put my father's pictures on Facebook and tagged them to my cousins and relatives living abroad so that they would know; the same night, some guys copied my father's pictures and opened a Facebook account and called it Daniel Attah's Memorial and started asking people to donate money for my father's burial. They're demons and that's how I will describe them! And now the same guys are back again, they opened two different accounts on Facebook with my name and pictures, and I know it's still the same people that are doing this again. I actually warned my fans about it and some of them were asking, "how do we know who is the real one?", and I had to prove myself to a certain extent. I've pasted the link to the fake profile on my Facebook wall so that people could see it, and I've reported to Facebook as well," embittered Attah laments.
Meanwhile, several of his colleagues have reacted to the ugly development, which they said does not augur well for the image and growth of Nollywood, especially on the foreign scene.
The duo of John Okafor and Chidi Mokeme want Facebook to help track the impostors and deal decisively with them.
"These crooks should be apprehended and dealt with by the law," adds Okafor famously known as Mr. Ibu.