Illegal Deductions: 20 States Drag FG To Supreme Court Over N2.2tr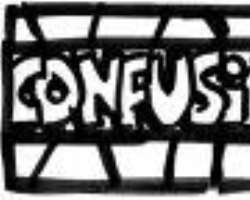 Legal fireworks resume today at the Supreme Court as 20 states are now demanding the refund of a total sum of N2.2 trillion from the Federal Government being monies illegally deducted from them from the Federation Account.
(Economic Confidential), reports that the states want a refund of the amount which ought to have accrued to the Federation Account between 2004 and 2007.
As at January 2009 when there were 14 states, the total figure for refund was N1.45 trillion which was also an increase from the initial N1.1 trillion last year when the legal battle began.
In an updated legal document, the magazine shows that Rivers State makes the highest demand of N385.58billion as refunds from the illegal deductions, followed by Bayelsa State N300billion, Lagos State N127.43 billion, Kaduna State N108.30billion, Imo State N102.46billion, Oyo State N100.87billion, Niger State N99.68billion, Edo State N99.26billion and Cross River State N98.91billion. Others include Benue State which demands for a refund of N95.30 billion, Kogi State N86.21billion, Plateau State N86billion, Taraba State N84.98billion, Ogun N84. 07billion, Yobe N82.55billion, Osun N80.77billion, Ebonyi State N74.73billion, Ekiti State N74.31billion Bauchi State N99.62billion and Abia State N26.36billion.
The aggrieved States had in January 2009, agreed to step down the prosecution of the cases before the Supreme Court for a period of three months following overtures by the Federal Government to have the cases settled out of Court.
Specifically the Federal Government, through the Vice-President, Dr. Jonathan Goodluck, set up a Committee comprising representatives of the aggrieved States and the Federal Government to engage in negotiations and to work out mutually agreeable terms of settlement within three months.
Sources close to the negotiations within the Committee set up by the Vice-President, which is headed by Finance Minister, Mansur Mukthar, revealed that the aggrieved States had become concerned that six months after agreeing to step down the prosecution of their cases and despite the fact that within the Committee, consensus in favour of the position of the States had been reached on a number of the key issues raised by the States, the Federal Government is yet to take any definitive steps to properly document the agreement on the issues on which consensus has been reached and to chart a way forward for reaching settlement on outstanding issues.
Our source further revealed that the States have sadly come to the conclusion that the settlement overture of the Federal Government may be no more than an elaborate and carefully orchestrated ploy to delay the prosecution of the cases of the aggrieved States before the Supreme Court.C. Economic Confidential
|
Article source