CLASSIFICATION OF ARTISTES;NEW TREND IN NOLLYWOOD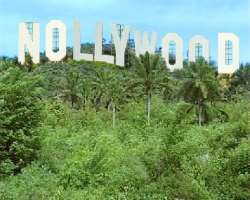 Few years back when the Nigerian movie industry nicknamed Nollywood was still trying to get its right of place, class distinction was operating under cover and the stars did not see themselves as being different from others. But today, it has become very pronounced that star distinction is becoming very common. This has led to classification of artistes into the A-list and C-list actors and actresses.
Beyond written and spoken words, our movie artistes are depicting the class of stardom where they belong. It has degenerated to the point that very popular screen faces sit apart from others at events, a clear term that they are of different levels.
Recently, at an event that was graced by top actors and actresses, it was not difficult for people to discover that artistes such as Genevieve Nnaji,Stephanie Okereke,Emem Isong,Uche Jumbo and many others who call themselves A-list artistes alienated themselves from other actors.
Close observers informed that they rearranged the seats to ensure that they would not have contact with others who are not in their class.