Extraordinary gentlemen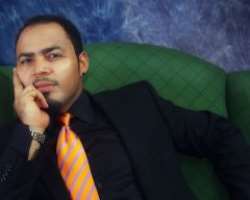 Now let us acknowledge the men.
Before that though, let me take a moment to say that there are times when I fail to understand how some of my readers think. In fact the comments, some of them are so obnoxious!! How can one want to know my age as that will inform them why I think that the older actresses are the best. Does it not go without saying why they are?
maybe not. SInce the same methodology applies to the men too, let me explain why in my books, the older the better. Older actors have been there, there meaning been youths. They are at a point where they do not care how they look on camera and are not worried about who is watching them. In fact they have no one to show off for. They are matured and wise.
thus, they are good because of age that brings wisdom and so they come to their characters with selflessness and embrace their roles with no inhibitions. The younger ones on the other hand and "young and foolish". It;s about SUVs, shopping, huge belts, make-up and necklaces and bangles and exotic senseless dialogue, so to each of their characters they play, an element of holding back exists. Too much clutter in their heads. I am young and I know the difference between my mother and myself.
Cutting to the chase, here are the men:
BAD
Nonso Diobi
Mike Ezuronye
Jerry Amilo
Alex Usifo
Moses Amstrong
Daniel Adeleye
Tuvi James
Tchidi Chikere
Gentle Jack
John Paul Nwadike
Agya Koo
OK
Chigozie Atuanya
Jim Lawson
Desmond Elliot
Emeka Ike
Kalu Ikeagu
Hank Anuku
Emeka Enyiocha
Bob Manuel
Ramsey Nouah
Van Vicker
GOOD
Clem Ohameze
Zack Orji
Keppy Bassey
Segun Arinze
Muna Obiekwe
Francis Duru
Yemi Black
Kenneth Okonkwo
Jim Ike
David Dontoh
BEST
Justus Esiri
Kanayo Kanayo
Olu Jacobs
Pete Edochie
Chidi Mokeme
Charles Okafor
Ernest Obi
Sola Fosudo
Nkem Owoh
RMD
Let' see what happens now!!