Osita Iheme, Kanayo O. Kanayo besiege Imo govt house for appointment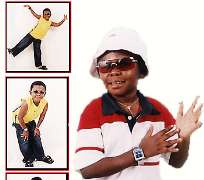 FOLLOWING the recent appointment of actor and ace comedian, McAnthony Onyegbule (Okey Bakassi) into the Chief Ikedi Ohakim-led government and the looming cabinet reshuffle, the Imo State Government House has become a Mecca of sort to movie actors and actresses who under one guise or the other have continued to frequent Government House in search of appointments in the next cabinet shake up . But for the fact, that most of them are known faces, one man have mistaken them for contractors who frequently come to lobby for mobilization or full payment of job done for the government . Trend'tainment gathered that most of them are still clutching their heavily padded resumes about , while others have already sent across their tinkered curriculum vitae to some persons in the Government House believed to have the ear of the Governor. As at press time, two names are loudest in the desperate hustle to secure government appointment .They are Osita Iheme of the "Aki and PawPaw" fame who is said to be angling for appointment as ... wait for it , a Commissioner. Of all people also, is Kanayo O. Kanayo , who is said to be scheming for a Special Adviser position.
Tactically, Kanayo may have lost the slot to his kinsman, Okey Bakassi but be that as it may, flooding the Government House with actors and actresses may set the stage for an administration hinged on make-belief. Well, yours sincerely cannot entirely put them all down because if Barack Obama could be the President of America, then Osita Iheme can as well be a Commissioner in Imo State!