TuFace, Sasha & Others represent Nigeria at the World Music Awards in Monaco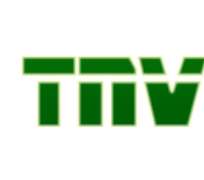 Nigerian music industry personalities Tuface Idibia, Sasha Alabi, Kelly Hansome, Keke Ogungbe, Dayo Adeneye & Tola Odunsi represented Nigeria at the World Music Awards this weekend in Monaco. The World Music Awards recognize the best selling musical artists worldwide. This year, top music stars from around the globe gathered in Monaco on November 9, 2008 for the 20th anniversary of the WMA's honoring the most popular artists with the longest track records of success in the industry. Guests included Mariah Carey, Beyonce & Solange Knowles, Alicia Keys, Leona Lewis, Coldplay, Estelle, Michelle Williams and many other international stars.
The Nigerian contingent was sponsored by DAAR Communications. The broadcaster also hosted a pre-awards dinner on the 8th of November 2008. While the main awards show was broadcast live on AIT.
2Face carted away the 'Best Nigerian Artist' award and performed his mega-hit 'African Queen' during the main awards show.
World Music Awards 2008 Winners List
Lifetime Achievement: MARIAH CAREY
Best International Female: BEYONCE
Outstanding Contribution to Music Industry: LA REID
Best Pop Male: KID ROCK
Best Pop/Rock Female: AMY WINEHOUSE
Best Pop Female: LEONA LEWIS
Best R&B Artist: ALICIA KEYS
Best Pop/Rock Male: KID ROCK
Best Rock Act: COLDPLAY
Best African artist: AKON
Best Irish Artist: THE SCRIPT
Best Benelux Artist: KATE RYAN
Best Norwegian Artist: MADCON
Best Nigerian Artist: 2 FACE
Best Middle Eastern artist: NANCY ARJAM
Best Russian Artist: PHILIP KIRKOROV
Best DJ:LAURENT WOLF
Diamond Award: RINGO STARR
Photo Credit: Tola Odunsi, Kenny Ogungbe, Getty Images