CPC Files Petition, Urges Tribunal To Nullify Jonathan's Win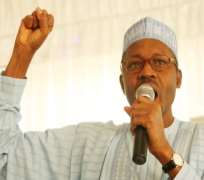 ABUJA, May 08, (THEWILL) – The Congress for Progressive Change, CPC, today (Sunday) filed a petition at the Presidential Election Tribunal seeking to annul the victory of President Goodluck Ebele Jonathan of the Peoples Democratic Party (PDP), at the April 16, 2011 Presidential election.
The petition, which was filed at approximately 4.51pm after a couple of hitches, appeared to raise eyebrows as Sunday is usually not a working day in the legal calendar, though the registry was open. It is however unclear whether the registry was opened at the request of the CPC whose presidential candidate, General Muhammadu Buhari was comprehensively trounced in the election, which was widely acclaimed to be the freest and fairest election since independence.
Some lawyers told THEWILL that the validity of the petition may be challenged on technical grounds because of the day it was filed.
The CPC in its petition filed on its behalf by Ebun Shofunde (SAN), Abubakar Malami (SAN) and Alasa Ismail is seeking the nullification of the election of Jonathan and his deputy Namadi Sambo on the grounds of 'substantial non-compliance with the provisions of the Electoral Act 2010.'
The party said Jonathan and Sambo were not duly elected by majority of the lawful votes cast in the election and urged the tribunal to order fresh presidential elections between the PDP and the CPC.
The CPC also accused INEC of manipulating the voter register to the advantage of the PDP while aiding in the diversion of ballots to areas where they were used to rig the election. The party said it could prove its allegations beyond reasonable doubts.
Listing states like Kaduna, Sokoto, Nasarawa, Kwara, Adamawa, Abia, Akwa-Ibom, Enugu, Cross River, Rivers, Ebonyi, Bayelsa, Delta, Imo, Anambra, Benue, Lagos, Plateau and the FCT, the CPC asked the tribunal to declare that the President Jonathan and Vice President Sambo did not meet the electoral requirements in the states as stipulated in Section 134 (2) of the 1999 Constitution.
The party stated that since the PDP candidates failed to meet the requirement, they therefore did not score the highest number of votes nor did they meet the required two-third of the votes cast in all the states of the federation and the FCT.
It therefore asked the tribunal to declare null and void the final election result as announced by the Returning Officer for the Presidential election and Chairman of the Independent National Electoral Commission (INEC), Professor Attahiru Jega, since no clear winner emerged at the end of the exercise.
Speaking to journalists after the petition had been filed, CPC National Chairman, Prince Tony Momoh said the party was seeking the nullification of elections in 20 states of the federation on the grounds of electoral fraud and added that the party wants the tribunal to order re-runs in the states. He however did not name the 20 states.