AMERICAN HIP-HOP ACT, JACKSON ROCKS THOUSANDS IN GHANA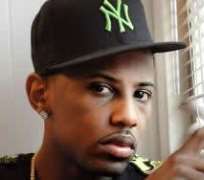 American hip hop act John David Jackson over the weekend gave patrons in Ghana,  their monies worth and a lot to cheer about, when he staged one of the biggest concerts ever to be held at the Dome of the Accra International Conference Centre.
John David Jackson
It was a day that a heavy downpour had caused so much havoc to most of Accra's streets but the city's rave heads defied the rains and trooped to the Dome of the AICC to witness what would go down in Ghana's entertainment history books as a concert that lived up to its pre event hype.
Just as 233 Connect, the organizers of the event had promised to deliver a concert of a lifetime, the Fabolous Live in Ghana event, gave a whole new meaning to hip hop as a genre and an enough undertone and perfect picture of events yet to come.
Accompanied by loud cheers from the ecstatic crowd, the night saw almost every Ghanaian act including Ghana's own VIP, 4X4, Sarkodie, Scientific, J-Town, Kevin Beats, Ruff and Smooth, Paedae of R2Bees, right on point with their stage acts.
It also afforded Nigerian act Ice Prince, an opportunity to redeem a previously dented public appeal as he virtually rewrote a new script and chapter in his life as a performer with an astounding stagecraft and delivery. His 'Oleku' song which obviously was the toast of most patrons got the entire auditorium up their feet.