'AS MY SON, I'LL DO ANYTHING FOR YOU'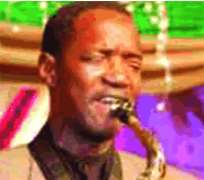 The General Overseer of the Redeemed Christians Church of God (RCCG), Pastor Enoch Adejare Adeboye has put a lie to the rumour making the round in the entertainment circles that there is an imbroglio between him and the multi-talented instrumentalist, Kunle Ajayi.
'There is no iota of truth in the rumour. Kunle Ajayi is my son and I can do anything for him,' Pastor Adeboye says.
Daddy G.O, as the man of God is fondly called, declared this at the official commissioning and dedication of the multi-million Naira analogue and digital studios of the gospel artiste in Lagos recently. The event witnessed by the crème-de-la-crème in the music industry saw Ajayi revealing how he was arrested by God to play musical instruments in His vineyard.
He said: 'I was a ghetto boy, picked from the gutter with no hope but Jesus restored all my hopelessness and I became a new being through the assistance of daddy and mummy Adeboye, I will forever be grateful to you and your family.'
For Mummy Adeboye, who led the prayer at the event, Kunle Ajayi is a good example of a trusted aide and nothing is too much to do for him. She prayed that the studio will be home of transformation for many and that whatever recordings that come out of the studio will be universally acceptable.