SPEECH DELIVERED BY ADA AIMIUWU, ANNID YOUTH LEADER LOS ANGELES CHAPTER AT THE YOUTH RALLY AND SUMMIT IN HOUSTON, TEXAS ON MARCH 25, 2011.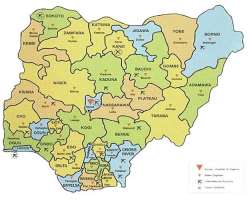 I will like to thank God for this day, I am also grateful to my parents, Professor and Mrs V. O. Aimiuwu, for instilling in me at an early age, an appreciation for our great heritage and culture as Nigerians, and also to the leadership of All Nigerian Nationals In the Diaspora (ANNID) for giving me this opportunity to speak, let me express my deepest gratitude for the privilege of addressing this rally.
It is a known fact that the youth make up about 60% of the population in Nigeria's which is roughly 90 million people and it is also common knowledge that most of our political leaders are in their 60's. I am here to encourage the youth to exercise their civic duties. It is time for our voices to be heard, time to hold our leaders accountable, and create an atmosphere that encourages free and fair elections. Here in America, we are one of the highest immigrant groups with doctorate degree holders while our country of origin cannot yet figure out how to provide its citizens electricity and safe drinking water? Infrastructure has yet to be developed outside of the major cities in Nigeria, and what's even more alarming is that our unemployed youths are quickly falling to the life of crime. Some of these youths are used as political ploy to disrupt elections, used to divide communities as we've seen recently in Jos and Abuja or are joining militia groups in the Niger Delta. I envision that Nigeria is now at a turning point in her history. We are tired of counting on our leaders to live up to their promises which are always met with disappointments. This time around, as one of the delegated representative of our youth, I sincerely urge us to be engaged, very conscious and empowered, and believe that our vote should be earned and not expected, We need a progressive government not an Oligarchy government where a few individuals control the wealth and leadership is not dependent upon the will of the people.
While wiser nations are harnessing the creative abilities and innovative capabilities of their youth, Nigeria seems to be working very hard at keeping its young and gifted at bay. For the first time, a sitting Nigerian President has initiated a serious and sincere attempt to reach out to the youths of Nigeria, including those living in the diaspora. President Goodluck Jonathan is interested in tapping into the knowledge and expertise of the youths; he wants critical thinking individuals that have the urge to successfully compete and will become tomorrow's leaders in Nigeria. Because he knows that critical and inquiring minds build a great society, this will not only improve our country for all of us but also put Nigeria in the position to be able to compete with other developed nations. I urge every Nigerian youth to seize this opportunity with both hands and take the president up on his offer. I believe with all my heart that our time has finally come. This is the chance that we have been waiting for, to build a country of our dreams.
How can the largest oil producer in Africa be a third world nation still using the infrastructure built in the 60's be expected to be considered a progressive nation? The margin of wealth distribution between the rich and the poor is so wide that it's just ridiculous to comprehend. Take for instance, the state of Alaska [in USA], that also produces oil; it pays its citizens yearly in profits realized from their oil revenue. It is time to get rid of this backward and unprogressive mentality that has kept us all hostage or in exile for decades and let us and the next generation follow in the path that GEJ has created, and navigate to steer this beloved country to a better and greater nation than it has ever been. It takes very little effort to destroy what you have when you do not have any interest in defending it but with the help of each and everyone of us doing their own part in coming together as one Nigeria family to achieve a common goal that will make this country work and move this country forward.
I remember growing up in a country where we had a system that works; we were born free but have been suppressed by our leaders. They have been making decisions for us forever and we are TIRED of recycling these morally bankrupt individuals with selfish reasons for leading Nigeria when they have no idea where they are going themselves.
We do not want to lose our future generation and be people without a home. I want to go home whenever I want and be able to live comfortably and have the basic necessities of life such as water, electricity, security and a decent place to live in. Also, Health care would be nice too and this is not a privilege, it is a right.
The youth are the strongest hope for the future and it will be very sad not to utilize what we have. Lets take the first step and go vote for President Goodluck Jonathan, empower your friends and relatives at home to take this first step and let us all move in the right direction. Thank you for your time and let's go make a difference in Nigeria. Our destiny is now in our own hands.
Disclaimer:

"The views/contents expressed in this article are the sole responsibility of the author(s) and do not necessarily reflect those of The Nigerian Voice. The Nigerian Voice will not be responsible or liable for any inaccurate or incorrect statements contained in this article."
Articles by thewillnigeria.com