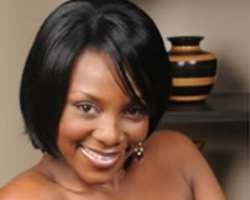 Genevieve
For the second time in recent times, Genevieve Nnaji and Omoni Oboli will be facing each other, vying for the Best Actress award at the Africa Movie Academy Awards (AMAA) taking place today in Yenagoa, the Bayelsa State capital.
The two actresses faced each other at the BON Award last year where Omoni went home with the gong for her role in Anchor Baby while many of Genny's fans complained that she was cheated as her role in Silent Scandal should have fetched her the award ahead of Omoni.
The crisis that followed has made the best actress category of this year AMAA a must watch. To many, if Omoni wins, BON will be justified and her place in the big players certified. But if Genny nicks it, she would just be reclaiming what is rightfully hers. Omoni was nominated for Anchor Baby while Genevieve for Tango With Me.
However, the whole award is not about the two actresses. There is more to expect from the award that has risen to become Oscar of Africa. John Dumelo, Leila Djansi, Tunde Kelani and many others will be vying for award as well.