I'm Not Ready To Marry Yet, Says Baba Suwe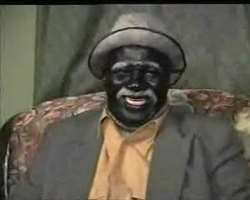 Contrary to the news making the rounds that top actor and comedian Babatunde Omidina a.k.a. Baba Suwe is preparing for another marriage one year after the death of his wife Monsurat Omidina a.k.a, Mama Suwe, he has said he is not ready for another marriage soon.
Speaking with us through his publicist, Baba Suwe, as Omidina is popularly called, said it was the figment of the imagination of those saying he had married and the woman had moved into his Ikorodu home.
The star actor, who has put the death of his wife behind him and has since been working said: "I still miss my wife but since she is gone, I am dedicating my life to my children. Therefore, I don't want any woman to soil the relationship between us."
Baba Suwe, currently on a film location, is said to be planning a special prayer programme in honour of the late Monsurat Omidina.
Monsurat Omidina died at the couple's Ikorodu home on Tuesday 1 September, 2009.
Her death generated some controversies, as the publisher of a journal alleged that Baba Suwe killed her. This was refuted by Babatunde Omidina.