Exclusive: Teaser For Darey's 'Ba Ni Kidi' Video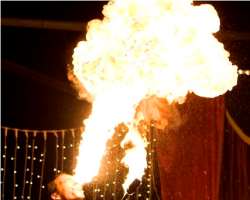 Okay, so you like the video for 'The way you are', you have mastered the lyrics to the song. You even know the lyrics to 'Don't let me know' and 'Sisi Eko'. You've even bought the album and enjoyed 'Provider', 'Turn me on', 'Belly' and others.
How about we give you something new and exciting to add to all of these?
We got loads of pictures, (courtesy of Darey's label, Soul Muzik) from the set of the video shoot for 'Bani Kidi' in South Africa. We even got a teaser for the upcoming video too. You'll like them!