My vote fit change Nigeria premires today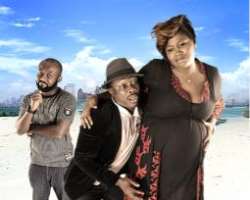 Today at the rockview hotel in Abuja,My Vote Fit Change Naija a15minutes short film on Voters Education Video starring popular entertainers and nollywood actors like Julius Agwu, Adaora Ukoh and 2shot will premire, The video directed by Alex Mouth is a citizenship led non-partisan initiative of Youngstars Foundation in partnership with Julius Agwu Foundation for Youth (JAFFY) designed to mobilise Nigeria voters especially youths and first time voters to come our and vote during the 2011 elections. The project is funded by National Democratic Institute (NDI).
There will be a general preview of the video for the youth we stand symposium by the US ambassador at the US consul office with press conference with the stars and dinner/gala nite holds thereafter.
Best Use of Video Youth Challenge 2011 will Win a trip to UK!
also win an All-Expense paid trip to United Kingdom sponsored by Julius Agwu, by participating in the Best Use of the Video Youth Challenge. All you need to do is to use the video to conduct an activity in any part of Nigeria between March 5th to April 15th 2011