EVICTED NIGERIAN IDOL CONTESTANTS GET RECORD DEAL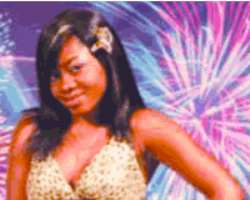 AJ
There are indications that two out of the six finalists, AJ and Tonii, who recently left the Nigerian Idol, are in talks with record label owners, who are willing to sign them following their great outing in the competition.
A reliable source disclosed that AJ may soon be pitching her tent with Lynxx and his team at Syndic8 Records while Chocolate City might sign Tonii.
Although AJ's connection to Syndic8 Records is still sketchy, Tonii's connection to Chocolate City may not be far from the truth as many believe that Audu Maikori is the author of Tonii's comeback to the show during the wild card twist.  Mr Maikori however debunked the claim, saying: 'There are a lot of talented singers in the competition, and trust me, Tonii is one of them, and this does not mean we are going to sign her'.
Ajumoke Nwaeze (AJ) and Toni Afolayan (Tonii) have before now released singles. AJ was a former member of Diamonds Band, winners of the 2008 Star Quest, and while still in the Idols' house, she made it known that she was no longer a member of the band.
Oluwatoni Afolayan started singing in the church but became an active actor in the industry in 2008. The unsigned young lady made a lot of buzz with her single, Silateya, in 2008. With Nigerian Idol being its first season, the franchise show is adding more icing to the cake. The winner is expected to drive home a brand new car in addition to the grand prize of N7.5 million and a record deal with Sony BMG.