I Was Left To Be A Singer - Onibudo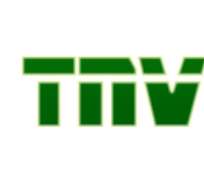 His tough, challenging background would help him in choosing what he wanted in life. Onibudo as fondly called, knew that success could only come through hardwork. This prompted him to venture into music as a way of meeting his many responsibilities. This encounter with TOPE OLUKOLE reveals the other sides of this upcoming artiste. Excerpts:
Tell us about your background.
My name is Adesina Adedamola, born in Ibadan, Sobaloju Compound, Isale-Ijebu, Oyo State, but brought up in Lagos, the second of three children. I have chosen music as a career.
After the death of my father, I gave my life to Christ despite my Muslim background; I joined the First Baptist Church's Choir, Ijaiye-Ogba due to the zeal I have in working for God and my interest in music. After many years of participation in the choir , I later formed my own Band known as "Shalom Voices". I was recognised and performed at occasions almost every weekend.
What was your childhood like?
My childhood was challenging. I came from a polygamous family where everybodywasleft to choose what he/she wanted to be. It taught me how to struggle and be closer to God.
Have you ever been in any musical band before?
The first band I joined was Salvation Gospel Band led by Mr Ayoade Aremu now working at Akede Oduduwa newspapers, I later joined a band which was led by Ramson Ayo Onibudo.
When did you release your first album?
My first album was released in 2004 which was titled Onibudo Iyanu (The Miraculous Dweller). As a result of this album, the name of the band was later changed to Onibudo Music.
Have you released another one?
Yes. My second album was released in the year 2006 which was titled (Emi Orun) Heavenly Spirit.
What was the reaction of your parents?
Like I said earlier, my father was dead before I started my musical career but as for my mother, she was once a singer before she got married to my father, so she has been there for me.
Who is your role model?
I love my mother; she is my first role model. I can't but mention people like my producer, Mr Adedapo Adeniyi, the CEO of De'Lord Music Production, Mr Ransome Ayo Majesty and many more.
Are you married?
What a big question, I am still single.
What is your achievement?
It is my joy that I'm able to become who I am today. It is not by might neither by power, but by the spirit, says the Lord. I think my fans will be in the best position to answer that question because I want to believe that, it is not how far but how well.
What is your advice to the music industry?
My advice to the music industry mostly to the Nigerian Musicians is to keep the flag flying and try to be themselves.