Nelson Mandela appoints 9ice Ambassador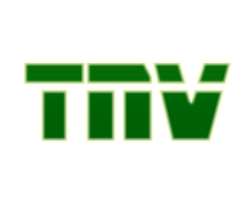 Nigeria's most celebrated act, 9ice is gradually gaining grounds all over the world as Mandela just recently appointed him as an ambassador.
Abolore Akande made it public knowledge this week that the letter to be an ambassador for 46664 was sent to him weeks after performing at Nelson Mandela's 90th birthday. The reason for accepting the ambassadorial post according to 9ice is to reach out to people and most importantly make an impact not only in the Nigerian music scene, but in the world as a whole
The music industry is one that exposes you to a lot of opportunities, and one has to be extra careful so as not to miss out on any thing, that is why very soon, I will soon be Amuludun of Osogbo kingdom.
The energetic song writer and singer has just been contacted to be Amuludun of Osogbo kingdom, a chieftaincy title which when translated to English language means the one who makes the kingdom sugary.
A date for the coronation will be announced. The 28-year-old indigene of Ogbomoso came into the music industry few years back with singles like Little Money and Ganja man which served as a fore runner for his debut album Certificate, but never made much of an impact until the release of his monster hit Gongo Aso.
"I performed Gongo Aso at Nelson Mandela's party which is the reason I have been appointed as an ambassador for 46664" 9ice commented.
9ice born Abolore Akande is himself a very hard working young man who never gave room for discouragement.
Said he "I have always been someone who believed that when you want to be something, you should keep confessing it. When I said in a song that you will all see me on channel O or that I will bring home Grammy, people thought I was bragging, but right now, my words are working for me and I am gradually reaching that point, and who knows what is next? 9ice concluded rhetorically.
Meanwhile, 9ice has also been contacted to be an ambassador for the Osun Osogbo festival, a festival which has been in existence since the times of our fore fathers.