ACN WINS AKOKO-EDO RE-RUN POLL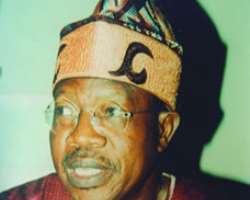 The Action Congress of Nigeria has won the Akoko Edo 2 House of Assembly re-run election, held at the weekend, in Edo State.
In the result announced by Mr. Oyewole Ademola, the INEC returning officer, ACN's candidate, Mr. Dele Oloruntoba, won the election with 6,929 votes, defeating his closest rival, Mr. Joseph Ologun, of the All Nigeria Peoples Party, who polled 225 votes and Mr Segun Saiki of the Peoples Democratic Party, who polled 122 votes.
The election, which was contested in five wards in the local government area, was peaceful and recorded a large turnout of voters, especially in ward 9 where the ACN candidate recorded 3217 votes.
Although the PDP had with-drawn from the contest barely 24 hours to the election after it lost a lawsuit, seeking to stop the election ver INEC's decision to use the 2007 voters' register, this did not dampen the morale of the electorate as they trooped out in large numbers to cast their votes.
It would be recalled that the PDP also lost the Akoko Edo 1 and Etsako Central constituency re-run elections into the House of Assembly held last year, following the close monitoring of the election by security personnel, independent observers and strict adherence to the principle of one man, one vote.