CAPB CELEBRATES WITH NEW SINGLE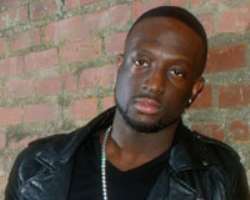 Suave rapper and songwriter CapB, real names Akingbenga Akinyemi, who recently relocated back to Nigeria from United States of America to work on his album project, is out with two new singles 'Workaholic' featuring popular act YQ and 'Jaiye' featuring Fullstop.
'Workaholic' and 'Jaiye' are two singles off the album project and there are still much more to come from this promising, bright, young Nigerian talent who is in like Flynn.
With collaboration efforts already in place with international reggae artiste Vybez Kartel and other prominent artistes Pan Africa. CapB who attended Lagos State model College Kankon and proceeded to the United States of America to study International Business and Business Administration at Kean University USA.
He intends to exploit all the business angles of music and his talent to create employment opportunity for the youths with a dream to become world's most entertaining MC.
So it's no surprise that his musical influences are Akon, Jay-Z and Fela.