Makeup artistry in Nollywood is a write-off —Millicent Okoduwa Dixen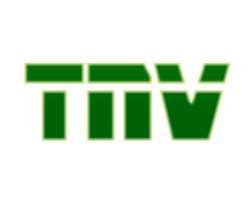 Millicent Okoduwa Dixen ( photo ) phttp://www.nigeriafilms.com
HER passion for makeup made her seek for a menial job at a beauty spa called Beauty Option, but after seven months of learning the tricks of the trade, she found the confidence she needed to set up her own outfit, Mil Options. She is Millicent Okoduwa Dixen; a makeup artiste/budding fashion designer who besides being a professional makeup artiste, also specializes in training aspiring models and makeup artistes. Only 21 years, and barely two years in the profession, she is arguably one of the most sought after make up artiste/modeling agent in the country. Besides handling modeling/makeup jobs for corporate organizations like MTN and Trends TV (just to mention a few), Mil Options has handled countless numbers of makeup jobs for music videos. Gradually, news of her creative expertise has filtered abroad -even in Italy- where she was recently contracted to handle modeling and make up for a book titled Prostitution to Priesthood. In a chat with BABAJIDE SOLE, the young CEO talks about her outfit; her past and present challenges, as well as her future in the makeup industry.
Tell us about your very first job?
My first job was a makeup job for Tunde and Wunmi Obe about two years ago. Alec Music wanted to shoot the Mo Gbo Mo Ya video and they were in need of makeup artistes. I was paid ten thousand naira for the job. The money was quite small, but I was not after the money, I wanted to be out there, I needed to create my portfolio and it paid off on the long run.
What were the challenges you faced starting out?
Challenges were basically financial. I had to raise all the capital myself. The cost of buying your makeup kit is quite expensive. What I did was save every naira I made on the job until I had what I needed to purchase my makeup kit. It was slow, and it was not easy but I am making progress.
There was a time that the make-up industry was not really viable, but now it is becoming very vibrant. However, what areas call for improvement in the industry?
I have witnessed several cases where students of some 'big names' come to me for jobs but when I ask them to perform a trial makeup, I get very disappointed. So I want to see professionals who put in all their heart towards ensuring that their students get the best training irrespective of how much the student has paid to learn. I have students I have trained right now and I am calling them back for a refresher course because I have learnt so more and I want to impart that knowledge on them and I am doing this at no extra cost.
Let us have your expert opinion on what you think about makeup in Nollywood; if possible mention five makeup flaws you have observed on screen.
Five is too small!Almost all the makeup jobs are badly done, and this is so because they do not always hire makeup artistes. Nollywood actors love to do their makeup by themselves. It is only Rita Dominic that I can say puts on really good makeup. Most of these actresses do not like people touching their faces; maybe they believe the makeup people would not give them the kind of look they want. Whatever the reasons are the makeup in Nollywood needs a lot of work.
Where do you see Mil Options in the next five to ten years from now?
I see Mil Options becoming a big corporation with company cars, you know. I see mil options signing up models both locally and internationally. I see local and international clients, I see many of my students I have trained getting established all over the world and closely working with me on every project. I am looking out for a very big; at least I have started off pretty well so in five years I should be very big.