'Guv'nor'Lancelot Spits Fire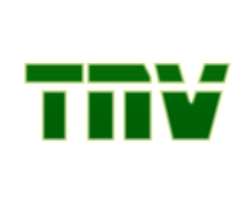 •Takes colleagues to the cleaners
HARD talking Nollywood director, Lancelot Oduwa Imasuem never fails to live up to his billing, each time an important topic rears up its head for discussion.
The man whose admirers fondly refer to as the "Guv'nor", for his knack, to interpret the typical Nigerian movie story, without missing out on its essence, sure knows how to shoot from the hip and when he does, he definitely does not care whose ox is gored.
Recently, Citytracker accosted the Edo-born film director. In his typical self of not taking prisoners in any situation of war of words, he hardly waited for this reporter to ask the questions before he erupted like an "angered" volcano. By the time it was time we bid each other farewell, the diminutive, but tough talking director had completely taken his colleagues in the movie industry to the cleaners for non performance, trashing friends and foes alike, as if there is no tomorrow.
His movies come highly recommended; no wonder, at a period in his career, movie marketers fell over each other to engage his services.
The director of the "Issakkaba" series, a film that marked the high point of his career, has been responsible for movies that had made great local and international impact.
He is the recipient of many local and international awards, garnered from his efforts as a movie director.
Lately, he ventured into a project that aims to bring Edo State into the Nollywood picture, by spearheading the making of Edo language films.
His effort in that direction "Ebuwa" is still winning him accolades till date.
ON MARKETERS
Our marketers are the worst nightmare ever to happen to Nollywood. They are largely responsible for the collapse of the system, because of their greed. They thought we depended on Nollywood more than they do.
Look at me now, I have not done any job for them in a long time, but I am better off. This break gave me the opportunity to re-examine issues and tell myself the home truth.
One of the questions I asked myself was, for how long am I going to be working for a set of people who threat me like a slave? Just because they are opportuned to be putting the money down.
Yes, marketers treated us like slaves. Producers, directors, every professional in Nollywood are looked upon as slaves by these people.
They dictate every thing you do despite the fact that you are the professional. They tell you the direction the story should take, they dictate how much they pay you, and they tell you who to work with and the actors you should use. They usurp your rights by taking over your credit as the writer of the story or the director of the film.
You see people who can not form a correct sentence claiming authorship of a movie story and script which is very laughable.
Now that the system has crashed on their head, they are trading blames.
To crown it all, the government has come out with a workable movie marketing formula, which of course they do not like; most of them have come to me to beg me to help them fight the government and the new policy. But I told them it would be impossible.
How can a man who treated me like a slave and not a colleague now want me to join him and fight his selfish war?
ON THE PRODUCERS GUILD
Definitely that guild is completely moribund. Nothing is happening in the producer's guild. That is why the marketers are having a field day.
The president of the guild, Mr. Paul Obazele is my brother, but I must tell him the gospel truth when I see him. He has failed completely. I am disappointed in him.He has left a lot of important things undone. In over one year of staying in office, I am yet to see any reasonable thing he has achieved.
It will be safe for me to say here that as far as Nollywood is concerned, there is no functional umbrella body for producers. I say it and I have no apologies to give.
ON THE DIRECTORS GUILD
My brother, I don't think I need to waste my time talking about what is non-existent. I have just told you that Paul Obazele has failed as president of the producer's guild. Even at that, Bond Emeruwa's performance as the president of the Director's guild makes Paul Obazele look like a saint.
You see, before these people got to that position of leadership, they made a lot of noise on how they would perform, now that they are there. I wonder why they have not performed.
ON THE ACTORS GUILD
Everybody criticized Ejike Asiegbu. They said he could not perform, but go and see all his achievements. They are clear for everyone to see.
Ejike will go down in history as the first and only president of a guild in Nollywood to have secured a functional secretariat for its members. Ejike Asiegbu has acquired a bus for his members and within the short period that he is in office, he has been able to pay important courtesy visits to important offices in the country, which of course include the recent courtesy visit he paid to the presidency with members of his Executive. Last week (two weeks ago) Ejike Asiegbu blew my mind when he and some members of the AGN went to condole the family of late industrialist Wahab Folawiyo. Can you beat that? Yet this is the man they said is not working.
AGN is the only guild that is functional now as far as I am concerned. This can be attributed to the good leadership that is in place.
I am not trying to blow Ejike's trumpet, but I believe that when someone is worth commending, you do him the justice.