Opemipo's future plan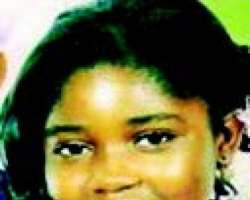 Opemipo Bamgbopa She started acting when she was about six years old. Movie lovers who watched her in Opa Williams'" Living Next to You" might have been surprised at the way she interpreted her role despite her age. But acting seems to come natural to teenage actress,
Well, those who really know her would not be surprised. Right from her JSS 1 days, the kid actress, who became a household name when she featured in Yoruba flick, "Iya Simbi"has always been within the first to fifth position.
Perhaps, having an actress for a mother also contributed to her grasping the basic things in the make-believe scene. However, for many movie buffs, Ope may seem to have disappeared from the silver screen in recent times. Sunday Miorror can reveal that the budding star has been busy lately. Ope has been securing a good future for herself. Although the youngster wanted to become a medical doctor, she is now studying Science Lab Technology at the Yaba College of Technology. Perhaps, she still plan to adorn the stethoscope in the near future.