LAGOS BEGINS IMMUNIZATION TODAY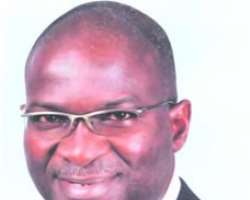 Fashola
In furtherance of its preventive healthcare preventive strategy, the Lagos State Government will today commence mass immunization of children in the state.
The Lagos State Commissioner for Health, Dr. Jide Idris who disclosed this to journalists on Wednesday in Lagos said immunization remains the most cost-effective strategy in disease prevention and health promoting services, urging every parent and care giver in the state to ensure that all children under the age of five years receive polio vaccine during the forthcoming immunization exercise in the state.
Idris explained that the immunization campaign, which would involve house-to-house, transit and fixed post teams would be specifically targeted at children between 0 and 5 years irrespective of their previous immunization status at homes, markets, churches, mosques, major car parks and social event venues.
According to him, 'the house-to-house and transit components of these teams will administer only OPV to children aged 0-59 months irrespective of their immunization status. They will encourage the eligible children in the houses to visit the immunization posts for the other antigens, which will be offered to such children based on their immunization status.
'I hereby seize this opportunity to encourage our parents and care givers to ensure that their children and wards are taken to the primary healthcare clinics to receive all other scheduled immunizations before they are one year old. This is with a view to protecting them against the preventable killer diseases.'
The commissioner noted that the responsibility of ensuring that every child is immunized should not be that of the parents/care givers alone, saying everybody including politicians, councilors, traditional leaders, and religious leaders must take full responsibility in ensuring that every child in their community receives all the necessary polio and other scheduled immunizations.